AppTrap, a free, open-source software developed by Kumaran Vijayan, is designed to help users remove leftovers from Mac apps. When a user dispatches an app to the trash, AppTrap asks if they'd like to concurrently remove the remaining associated files. If approved, it proceeds to delete all traces. A decade ago, its innovative approach combined with its freeware status made it quite popular.
However, AppTrap hasn't seen updates for over ten years. Its official website indicates compatibility up until Mac OS X Lion (10.7), launched in 2011. Through our testing, we discovered that while AppTrap installs successfully on newer macOS versions (Catalina and later), it fails to operate correctly.
Next reading: 10 free Mac app uninstallers
So, how did I evaluate AppTrap's functionality on macOS Catalina?
Here's a step-by-step rundown of my testing process:
Step 1: Download and Extract AppTrap on macOS Catalina.
Post-download, I received a Zip file. Once unzipped, I found a file named 'AppTrap.prefPane.'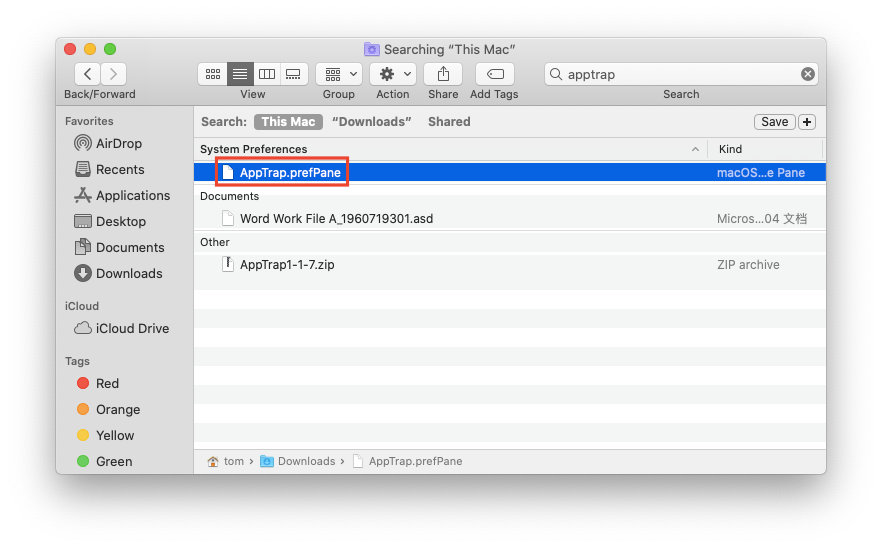 Step Two: Install AppTrap on macOS Catalina.
I initiated the installation by double-clicking 'AppTrap.prefPane.' The installation prompt appeared.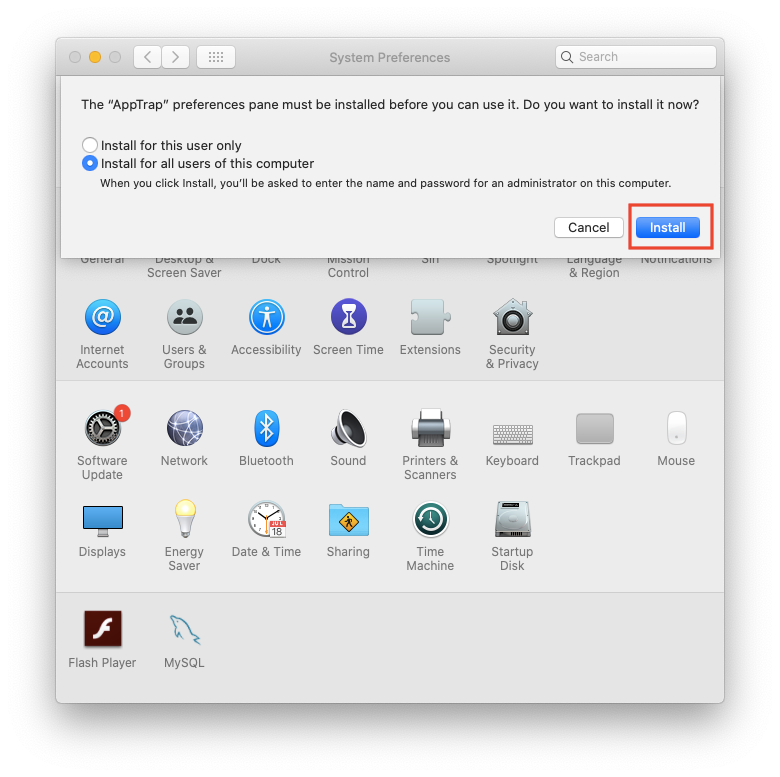 But because the developer hasn't verified the app, the system flagged it as potential malware.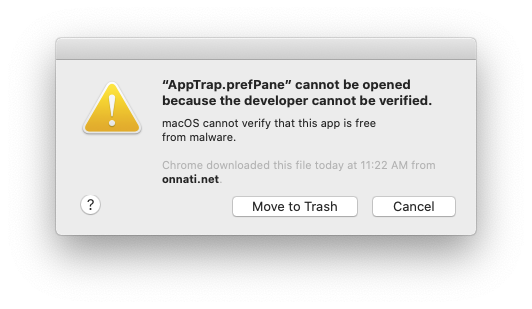 To counter this, I permitted the app in the 'Security & Privacy' settings. Once authorized, I successfully accessed the blocked AppTrap installation file.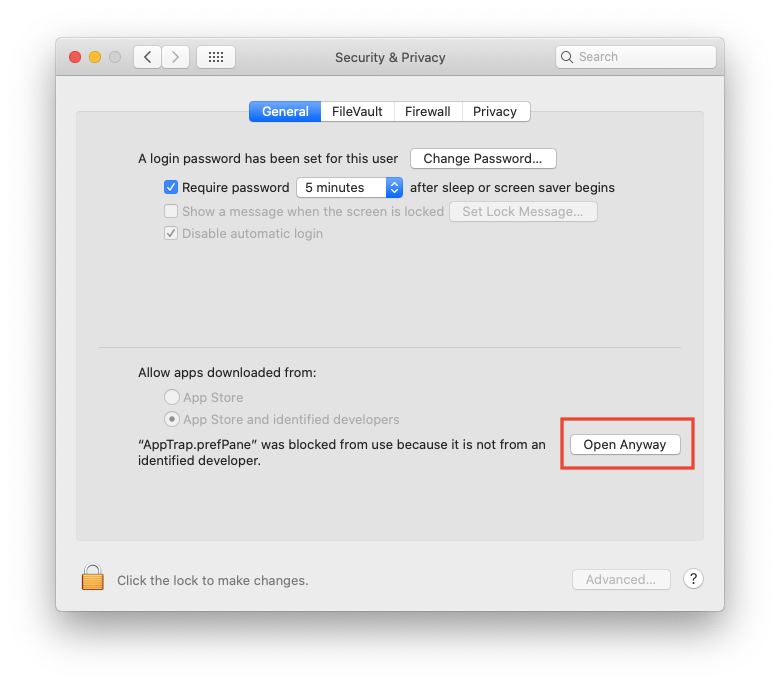 Step 3: Upgrade AppTrap.
Upon installation, I was alerted that an upgrade for AppTrap was available. Hoping the newer version would better cater to macOS Catalina, I proceeded with the upgrade.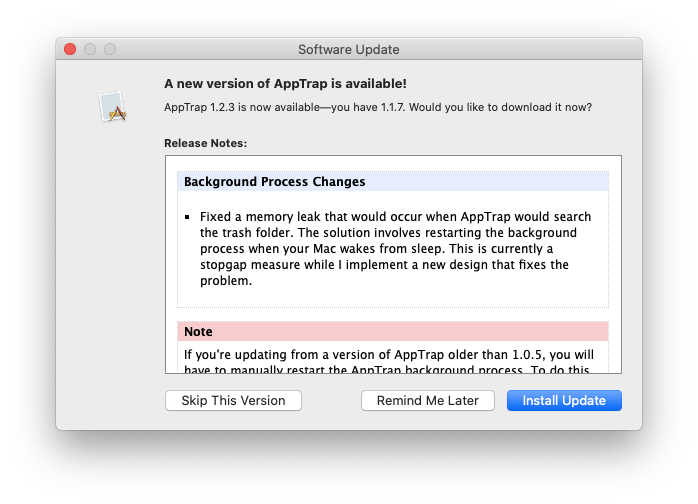 Following the upgrade package download, I clicked 'Install and Relaunch.'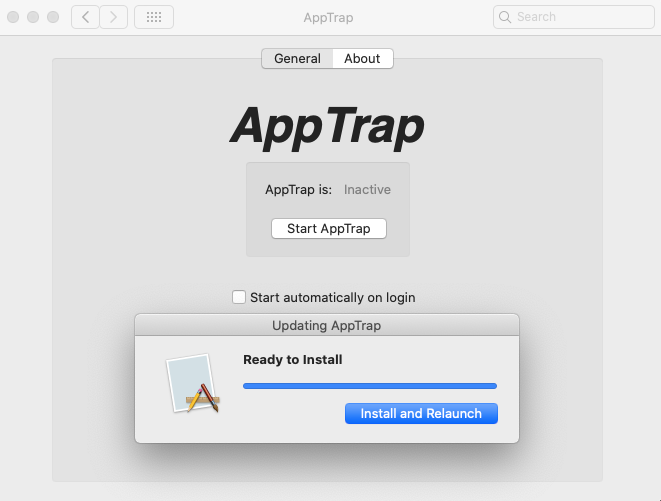 However, the system blocked AppTrap's relaunch file, preventing automatic restart. So, I ventured back into 'System Preferences > Security & Privacy' to permit the blocked file.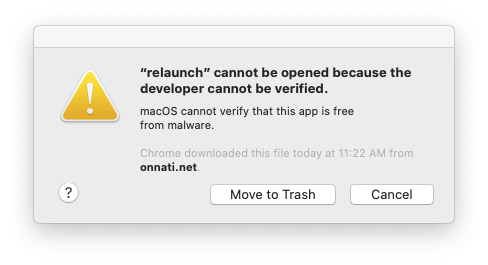 Upon completion, I noticed AppTrap was missing from the 'Applications' folder. After some investigation, I found that AppTrap had integrated itself within 'System Preferences.'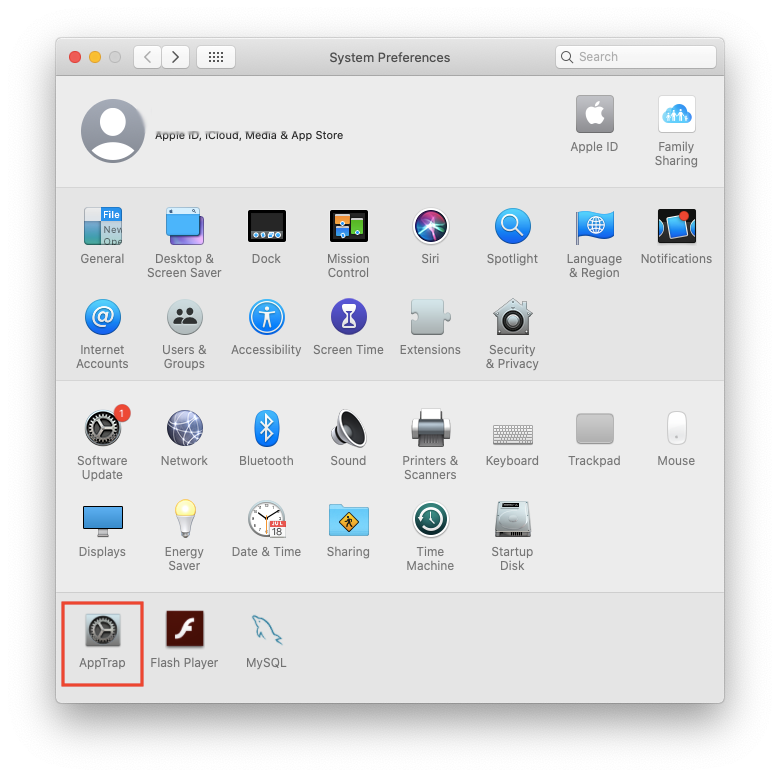 Step 4: Launch and Test AppTrap.
I activated AppTrap via 'System Preferences' and engaged it by clicking 'Start AppTrap.' However, when I dragged an app into the trash following the official website's instructions, no prompt appeared for residual file deletion.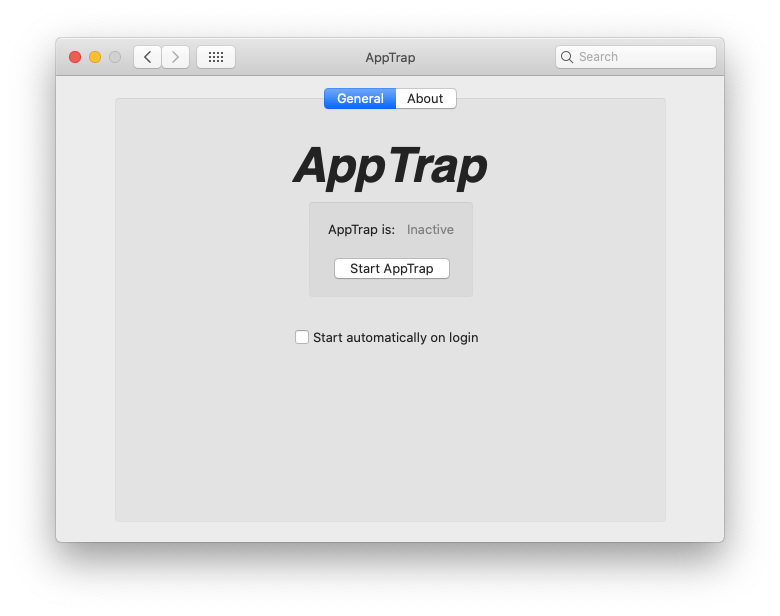 Using other App Uninstaller software, I verified the presence of leftover files from the apps I intended to remove. This confirmed that AppTrap doesn't function as expected on modern macOS systems. Consequently, manual deletion or using alternate third-party Mac app uninstaller software might be the best course for efficient removal of residual app files.