In the USA, over 45 percents of smartphone users choose Apple iPhone, and at least, thousands of them may be struggling now with data loss after mistaken deletion, iOS update failure, iOS device broken, or factory reset.
You are lucky enough if you've ever backed up your iPhone using iTunes or iCloud, but if you didn't, the only ways left are finding a nearby data recovery service or using a professional program to recover files by yourself.
iPhone Data Recovery Software Full List
I test computer-based programs since 2018. And I've used more than 15 iPhone data recovery programs totally, till now in 2023. In general,  none of these programs could retrieve all the lost and deleted data. So you should not expect too much.
But they do give you a chance to retrieve iPhone files and data,  such as contacts,  text messages, and pictures. And almost all of them are able to retrieve files from iTunes backups, which is very useful if you lost your iOS device but have a local backup. Surely each of them offers a money-back guarantee for the situation that they can't do what they said.
1. Dr.Fone – Recover (iOS)
Wondershare's Dr.Fone offers a full toolkit to help people fix mobile problems. And its Dr.Fone -Recover (iOS), the world's 1st iPhone data recovery software, is the best choice for iOS home users, providing easy-to-use data recovery process with its advanced rescuing algorithms.
Dr.Fone Features
If you've accidentally deleted something on your iOS Device, Dr.Fone would be very helpful to get them back. This app can work on both Windows and Mac computers. And it is compatible with the latest iOS 15 and iPhone 13.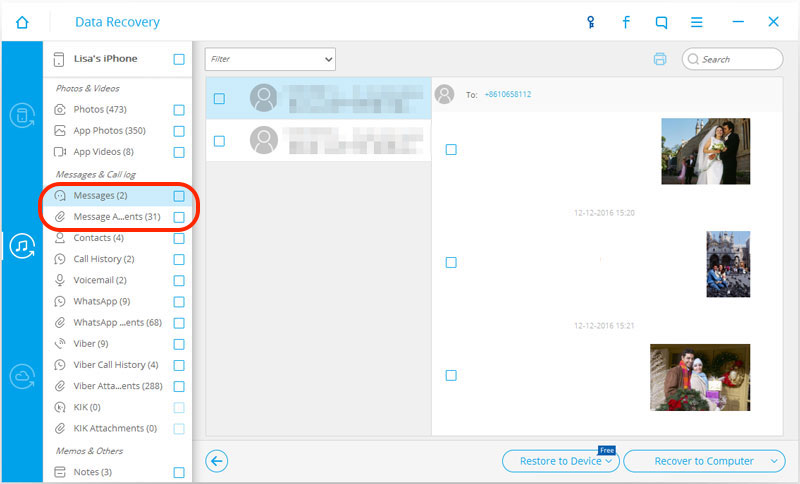 I've installed and tested Dr.Fone on my Windows computer. It worked well to get back lost messages, photos, WhatsApp messages, and so on.  Besides, this software is also useful to extract specific files from iPhone backups.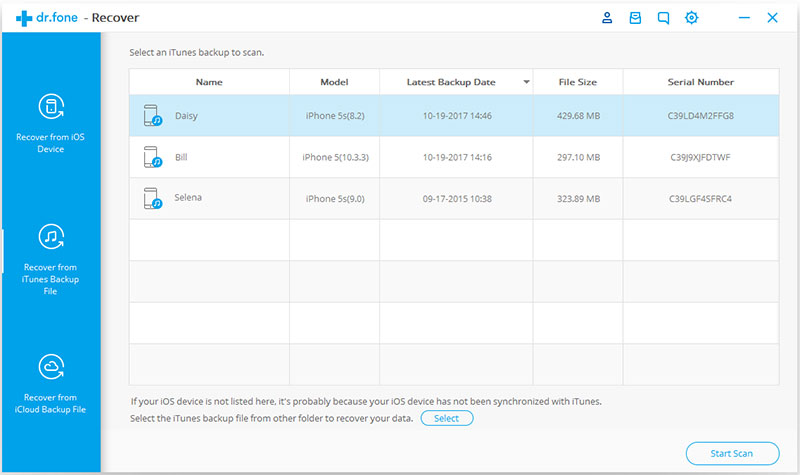 Dr.Fone Price
This iPhone data recovery software provides you with free trial to scan and preview deleted data. But if you want to recover the lost data to your device or print the data as some document files, you have to buy its full version license.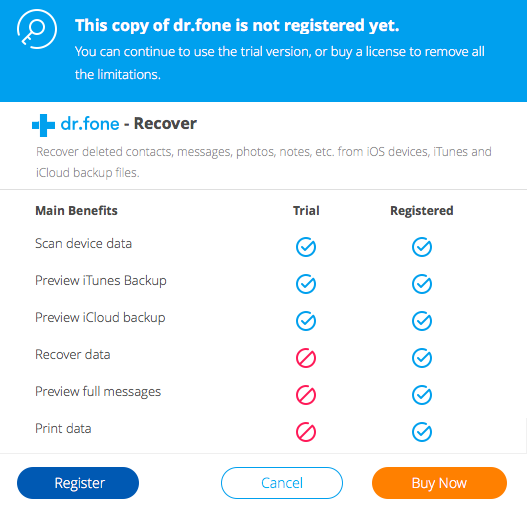 Supported Platforms: Windows 11, 10, 8.1, 8, 7, XP, Vista, and Mac OS  X 10.6 – 11 (macOS Big Sur).
2. PhoneRescue iPhone Data Recovery
There are lots of data recovery software for iOS devices but few of them are close to PhoneRescue when it comes to messages and contact recovery. (Based on my test, this app can find more deleted messages, and contacts files than other similar apps, although it cannot recover all deleted items.)
This app is known for its Compare function which can automatically pick out those files that are stored in your iPhone backup file but disappeared from your mobile device. This is good for quickly getting out your lost data and files from backups.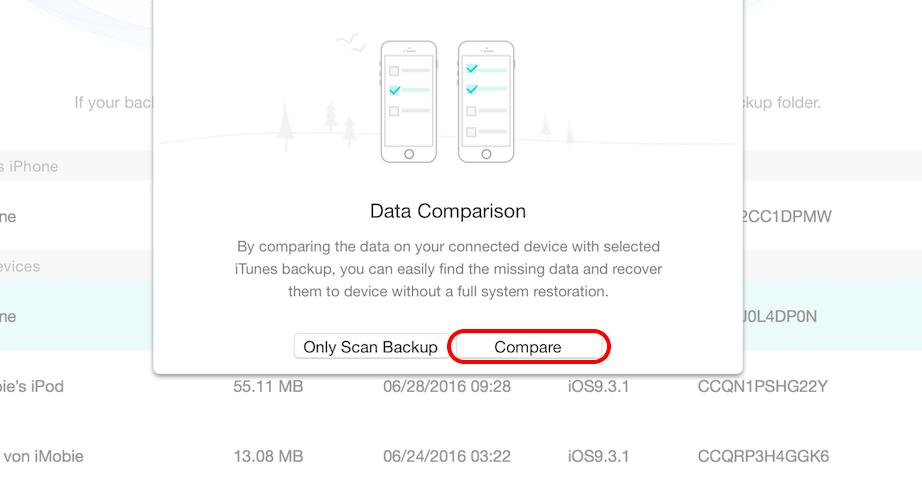 PhoneRescue offers one free trial version through which you can scan the deleted data and know whether there is something recoverable.  However, if you want to preview all deleted items or recover them to your iOS device, you have to pay at least $49.99 to activate the recovery function. Surely, you can save some money by using the iMobie coupons here.
Supported Platforms: Windows 11, 10, 8, 7, Vista, XP, both 32bit and 64bit; macOS Monterey, macOS Big Sur, macOS Catalina, macOS Mojave, macOS High Sierra, macOS Sierra, OS X 10.11, 10.10, 10.9, 10.8.
3. iMyFone D-Back (iOS)
iMyFone D-Back has professional data recovery capabilities and support for the latest iOS 15 and iPhone 13, just like Wondershare Dr.Fone. This software is able to recover various data files, including media files and social app data. 
iMyFone D-Back Features
D-Back offers 4 modes to help iPhone users quickly get back their lost files and data, no matter whether they have backed up their iPhone or not.
The "Smart Recovery" mode of D-Back provides an easy way to quickly start the recovery process.  And this mode gives 5 data loss situations people may get into.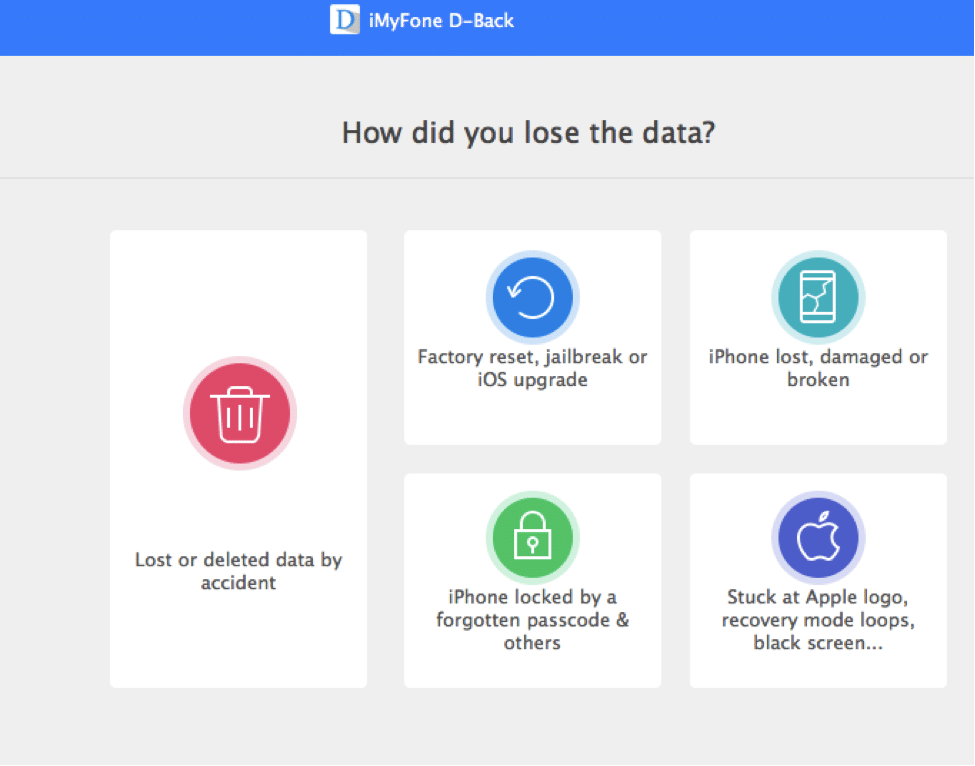 Is iMyFone D-Back Safe to Use?
This program is safe to use without any virus. And you can use its Trial edition to scan your iOS device, your iTunes backup, and your iCloud backup to get the data you lost or deleted by accident. But you should buy its full version to unlock all features.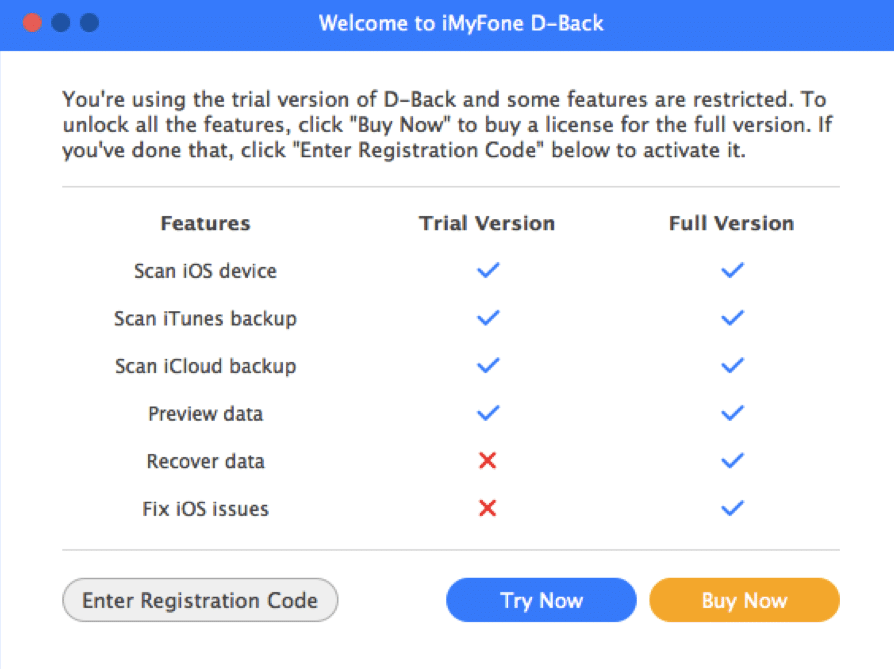 Before buying iMyFone D-Back,  you are recommended to use its trial to scan whether there are some files you could retrieve.
4. FonePaw iPhone Data Recovery
FonePaw provides mobile users with many useful solutions including the data recovery service we are talking about. Its iPhone data recovery app performs a good job of retrieving data for people who are regretting deleting files on iPhone and iPad.
Just like PhoneRescue and Dr.Fone, FonePaw also gives three modes to get back deleted files from iPhone: Recover from iOS Device, Recover from iTunes Backup, and Recover from iCloud. You can choose any mode according to your situation. For instance, if your iPhone was stolen or lost, you can try to recover it from iTunes backup or from iCloud.
Based on my tests, this software is good for recovering data from iTunes and is capable of finding deleted items directly from the iPhone via its Recover from iOS Device mode.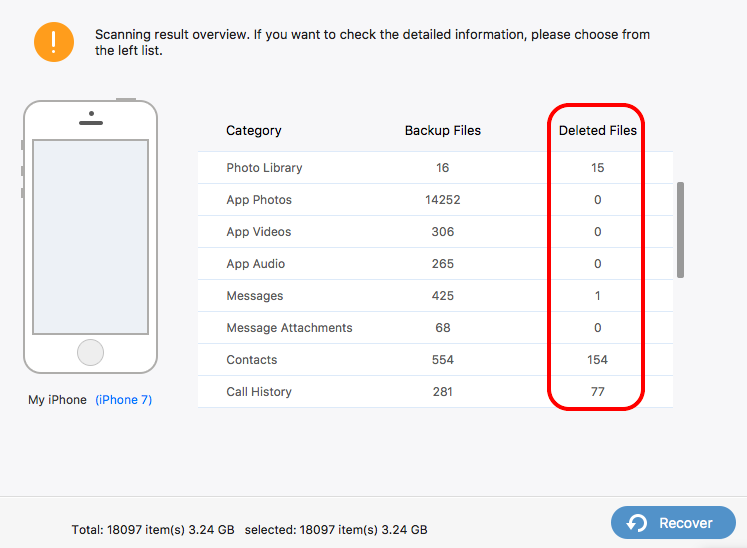 But it's not perfect because FonePaw can't access my iCloud backup.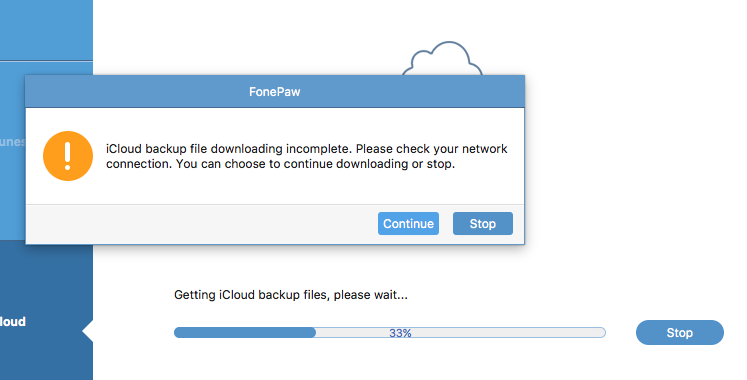 Besides, it isn't free software, also. And its trial version has limitations.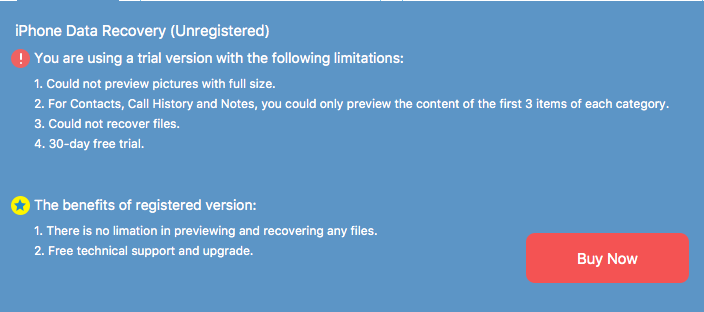 And you should notice that this app can't get the deleted data back to the iPhone, but only save the deleted items as files like PDFs.
Supported Platforms: Windows 10, 8, 7, Vista, XP, both 32bit and 64bit; Mac OS X 10.7 – 10.15.
5. FoneLab iPhone Data Recovery
FoneLab is designed by Aiseesoft Studio, one famous software developer dedicated to producing mobile, multimedia, and PDF Tools. I downloaded it to my Windows 10 computer and used its data recovery function to retrieve my deleted texts.
As I found, FoneLab is quite similar to FonePaw in the interface and features. These two apps may be the same app but with different interfaces and prices.  FoneLab's price started from $79.95, and FonePaw from $89.95.
6. Enigma Recovery for iPhone
Once prominent in iOS data recovery, Enigma Recovery has been quiet since 2022, with users reporting issues accessing its website and a lack of company updates. Given the uncertainty of its current status and potential risks from third-party downloads, it's essential to prioritize digital safety and possibly seek alternative solutions.
Enigma Recovery would be another professional data recovery tool for iOS users.  Just like PhoneRescue, it offers 3 modes to assist you to retrieve lost files on iPhone and iPad. Besides, it's the only app that offers support via telephone calls in UK/USA areas.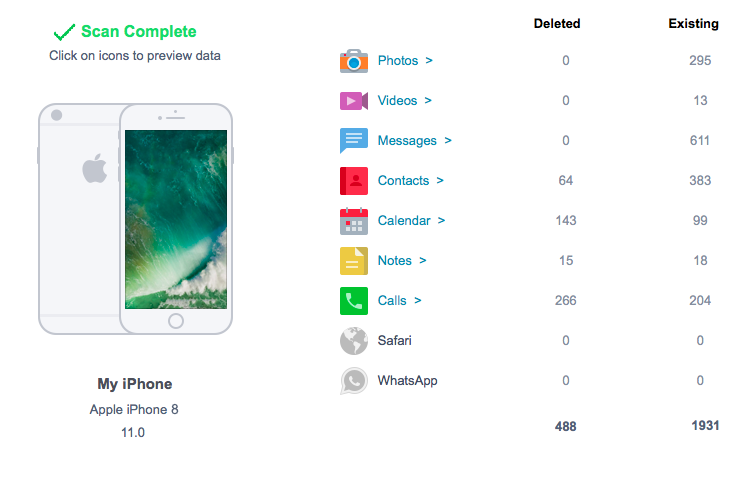 Based on my test, Enigma did well on extracting my lost files from the iPhone backup and was 100% safe without the virus. However, it failed to access my iCloud backup, and couldn't connect my iOS 12 device. You can read my full review of Enigma Recovery to get detailed info.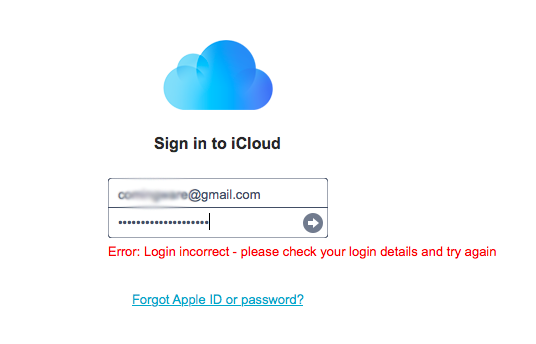 This software is not free and charges 59.99 dollars.
7. ApowerRescue
ApowerRescue is one iOS file recovery software developed by Apowersoft Ltd. It runs on Windows computers and works for retrieving your accidentally lost files and information from iPhone and iPad. Like most of its rivals, it gives people three methods of helping get back data as much as possible.
According to my tests, this app is safe to use and is able to rescue some files. But it doesn't guarantee a full recovery of deleted photos, messages, and contacts. And it doesn't support working on a Mac computer although it gives you the download link for Mac. (This link is redirected to another app that it cooperates with.)
8. Other iPhone data recovery apps I've used.
Besides the above apps, I've also tested other iPhone recovery apps, which have similar features to those I listed above. And almost all these apps can recover a few pieces of information and files on my iPhone device.
Tenorshare UltData
MobiSaver for iOS
EasyRecovery for iPhone
Stellar Data Recovery for iPhone
iSkysoft iPhone Data Recovery
Leawo iOS Data Recovery
Gihosoft iPhone Data Recovery
Disk Drill 3
Phone Saver
Tipard iOS Data Recovery
Benefits of the iPhone data recovery program
Normally the Phone data recovery or repair service is often expensive. And it is not convenient now to go out since you may be in danger of COVID-19.
Surely you can send your Phone to the service provider for data recovery but it may cost a long time to get it back. Besides, it may be not comfortable and safe because all pictures and files will be exposed if recovered.
Therefore, the professional program becomes the top choice for you, it's simple to use and will keep all recovery data stored on your personal computer.
But does iPhone data recovery software works to recover data?  And how to choose a top iPhone data recovery software?
What makes the best iPhone data recovery(My Personal Opinion )?
The best iPhone data recovery in my eyes is the one with an easy to use interface and quick recovery speed, a good compatibility and data recovery capability, NO Virus. Of course, the price should be reasonable if the app is not free, at least, not expensive than individual data recovery service from local iOS experts.
For me, the primary considerations in choosing one iPhone data recovery app are iPhone compatibility and data recovery capability. The best iPhone recovery app ought to be compatible with a wide range of iPhone models and be able to recover a variety of data types/formats, like messages, photos, and contacts.
Secondly, I would like a simple recovery process. The design of the recovery app should be clean and easy to understand so that the app can quickly navigate users to where the users want to go. That means the best iPhone data recovery program should have an easy and quick recovery process.
Finally, as one software, I care about whether it's safe since some viruses may be hidden in the app installers. So before using any iPhone data recovery software, I would like to scan them for viruses using security software.
How do these apps work to recover data on an iPhone?
1. These apps offer you two methods to recover data.
In general, almost all of these iPhone data recovery software supports recovering your lost data in two methods, retrieving data from your iPhone directly without backup and extracting data from the iPhone backup you made using iTunes or iCloud.
2. These apps work on the computer.
All of these apps are working on Windows PC or Mac because as one professional iPhone data recovery tool, they should be able to extract files and info from iTunes backup for retrieving when the iPhone was lost, damaged, stolen, or crashed.
3, They are commercial software with a free trial version.
Some of these apps are called "Free", but it's not real. They are actually commercial software developed by independent software vendors. And these vendors offer some free trials with many limitations.