Link to Windows is a free Android app provided by Microsoft. It enables mobile users to mirror and sync almost everything from a mobile phone to a Windows PC so that they can get mobile app notifications, send & receive text messages, transfer files between phone and PC, and use their favorite mobile apps on a Windows PC, and more.
However, the Link to Windows app is only available for Android 7.0 and above. If you are an iPhone user, you will have to look for other apps to do the same job.
Discover A "Link to Windows" for iPhone
Going through the Internet, we found some similar apps you can use to link your iPhone to a Windows computer. Some of these apps are able to sync and transfer data between iPhone and PC.
And some even could control your iPhone from a Windows PC to shut down, jailbreak, take selfies, mirror the screen, or record videos. Let's take a look at these apps.
Best FREE 5 Link to Windows Similar Apps for iPhone
iTunes for PC
iTunes is a nice alternative to 'Link to Windows' that enables you to sync all your Apple-purchased items, including Music, Podcasts and audiobooks, movies, and TV Shows, from iPhone to a PC.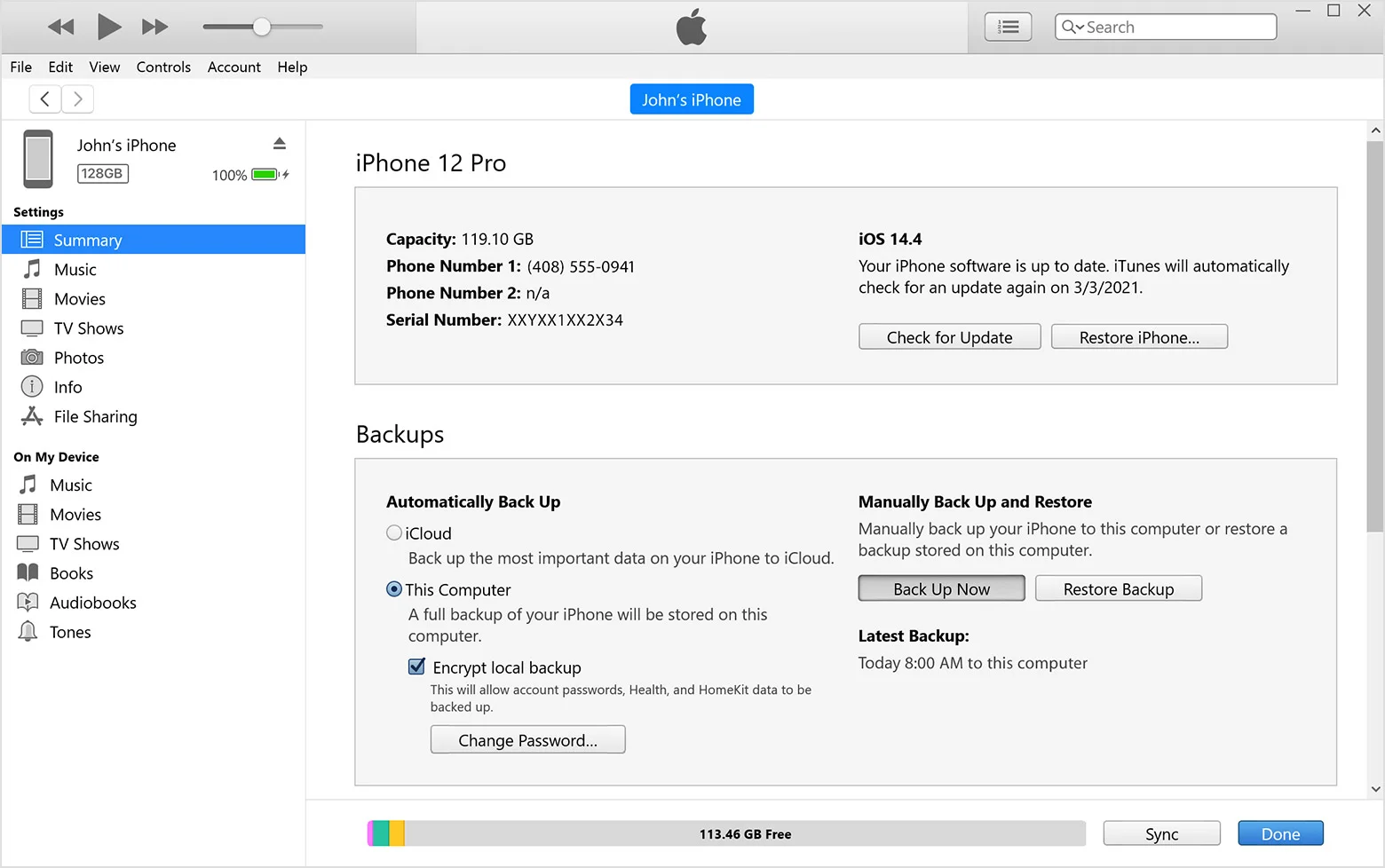 Furthermore, it also allows you to create a backup of your iPhone on a Windows computer to save your important information.
Pros:
It's free software that Apple officially released.
Enables you to listen to your purchased music, audiobooks, and podcasts.
Enables you to watch your purchased TV Shows and Movies.
Manage your purchased items.
Cons:
It is a little complex to use.
iCloud for Windows
iCloud is also developed by Apple Inc, just like iTunes. With the Windows edition of iCloud, you can easily sync your photos, videos, mail, calendar, files, bookmarks, passwords, and more from your iPhone to your Windows computer.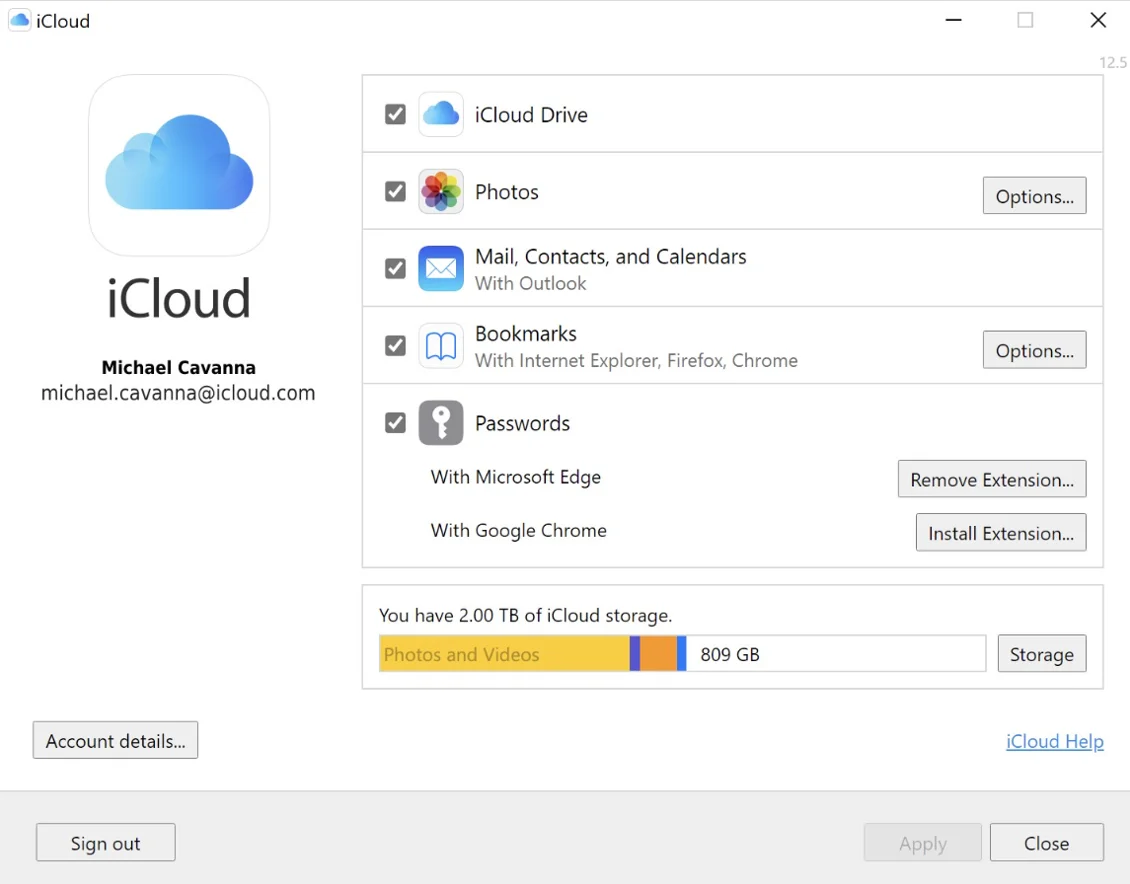 Pros:
Keeps information up to date across your iPhone and Windows.
The iCloud driver allows you to sync document files.
No need to download the app on your iPhone. It's safe and secure.
Cons:
Limited storage: 5 GB of free storage.
Apple's Files App
Apart from iCloud, Apple's Files app can be another wonderful tool that you can use to link your iPhone to your Windows PC. With this app, you can share photos, PDFs, audio, and various types of documents between your iOS device and your laptop through cloud storage services, including iCloud Drive, Box, Dropbox, OneDrive, Adobe Creative Cloud, Google Drive, and more.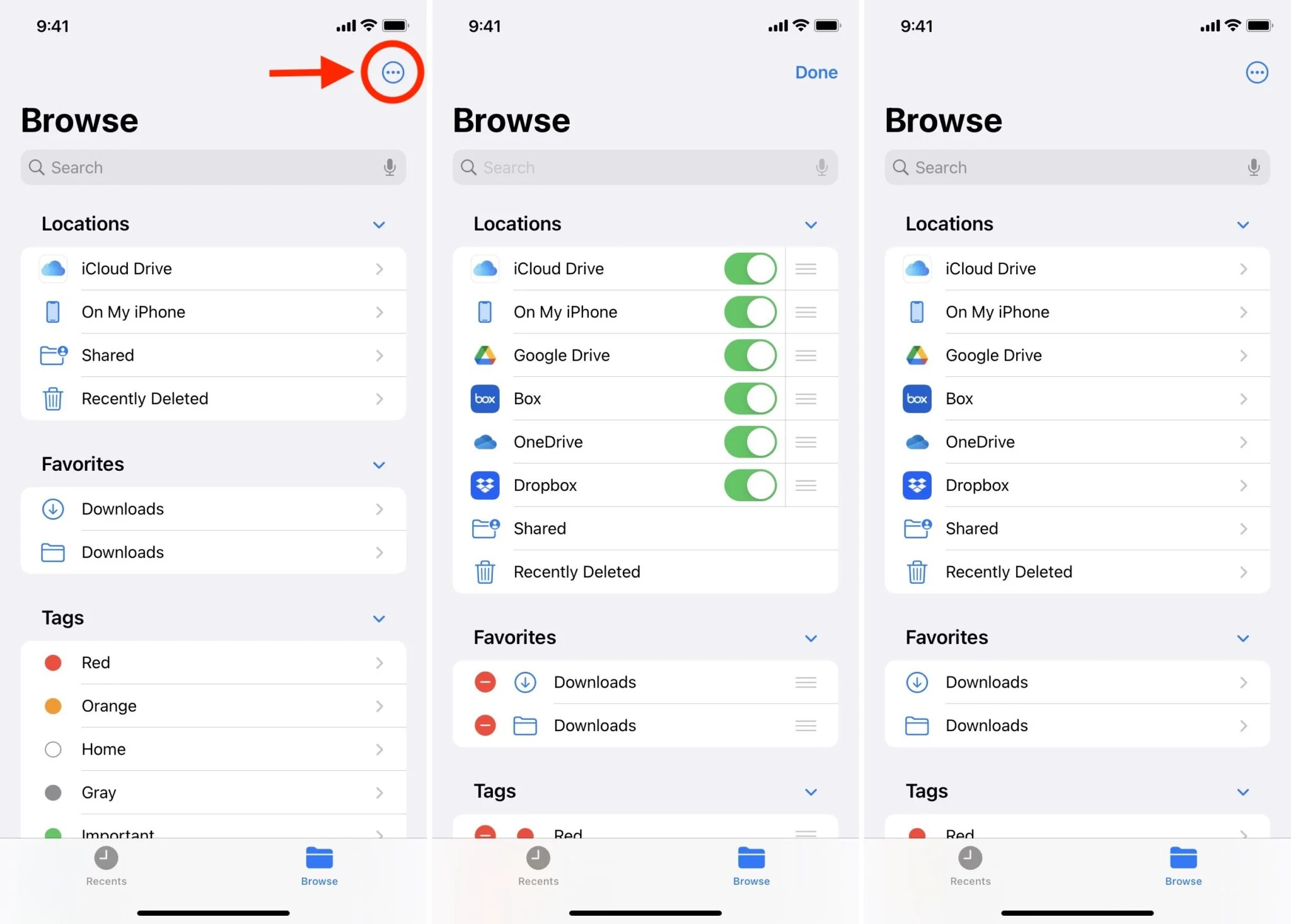 To share files between your iPhone and Windows PC, you will connect your favorite cloud storage service first on your iPhone Files app, and then download, install, and log in to the Windows edition of those cloud drivers on your computer.
If you use multiple cloud storage services, you can connect all of them as locations on the Files app. After that, you can easily choose any of them to sync files between your devices.
Pros
Multiple cloud drivers offer more free storage.
Don't need to install any extra app on your iPhone.
Best for file transferring.
Cons
Can't transfer contacts, notes, and messages.
Can't transfer Apple-purchased items, like songs.
To access files, you have to log in cloud platforms on your Windows.
3uTools – Free iPhone Manager
3uTools is absolutely a skillful alternative to Link to Windows, particularly for iPhone, which you can install on a Windows PC to manage your iPhone apps, photos, videos, songs, contacts, books, ringtones, and files.
Moreover, it also allows you easily backup and restore iPhone data, jailbreak and update the iOS system, clean system junk, and more.
Pros
It's completely free.
Manage media files and information.
Provides app and ringtone library for your iPhone.
Plenty of tools and features.
Cons
Can't export and print contacts, messages, and notes.
Requires to jailbreak iPhone to export messages.
LetsView – Link iPhone Screen to Windows
LetsView is a free screen mirroring tool that you can use to mirror your iPhone screen to Windows PC or vice versa for video recording, streaming, or mirroring purposes. I personally like to use LetsView to capture my iOS game playing and then use OBS Studio to stream it to Twitch.
Pros
Also supports mirroring the screen to the TV.
Compatible with most iPhone models.
Cons
Failed to connect the PC screen to my iPhone.
XSplit Connect: Webcam – Link iPhone Camera to Windows
XSplit Connect: Webcam is a powerful app that allows you to link your iPhone camera to your Windows computer as a webcam. This makes it a great alternative to the Link to Windows app for iPhone users who need to use their phone's camera for video calls, livestreams, or other video applications on their Windows PC.
Pros
XSplit Connect: Webcam provides an easy and simple way to link your iPhone camera to your Windows computer, allowing you to use it as a high-quality webcam.
The app supports multi-camera setups, which means you can use multiple iPhones or other devices as webcams simultaneously.
It offers a range of built-in filters and effects to enhance your video quality, including brightness, contrast, saturation, and more.
The app supports virtual backgrounds, allowing you to replace your real-life background with a virtual one for a more professional look.
Cons
The free version of XSplit Connect: Webcam has a watermark in the video output, which can be distracting for some users.
The app requires a Windows computer, which means it may not be a suitable alternative for iPhone users who prefer to use their phone as a standalone device.
Some users may find the setup process for XSplit Connect: Webcam to be more complex than other Link to Windows alternatives, particularly when using Wi-Fi to connect the iPhone and the computer.
XSplit Connect: Webcam Free vs Paid
XSplit Connect: Webcam is available in both free and paid versions. The free version is limited to 720p video resolution and includes a watermark in the video output. The paid version, which offers additional features like chroma key and PTZ camera control, costs $9.95 per month or $149 for a lifetime license. With the paid version, you also get 1080p video resolution and no watermark, making it a great option for users who need high-quality video output without any distractions.
Conclusion
These are all apps we've collected for you to link your iPhone to a Windows computer for transferring, backing up, and sharing. It's pity that there are no tools that we found that could enable you to receive and send iOS messages, or control iPhone apps on a PC just like what the Link to Windows app could do.
Surely, we didn't cover all iOS apps or Windows programs that you can use to connect your iPhone to Windows. For example, EpocCam which you can use to Link your iPhone camera as a webcam for a PC. If you have some nice apps, please let people know by commenting.