Before selecting files to start the transferring using the Move to iOS app, on your Android device, you will be requested to connect to a temporary Wi-Fi network. Typically, it will show connect status one by one, Connecting, Authenticating, Preparing, and Waiting.
If your Android screen gets stuck on Authenticating, this post may be helpful since it offers 4 tips to help you easily fix this authenticating problem.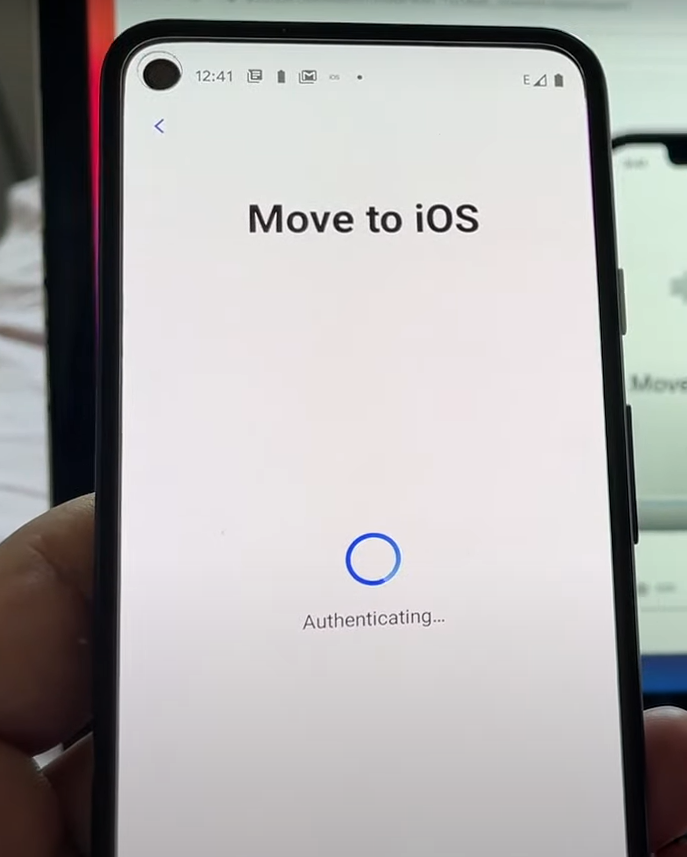 4 Quick Tips to Fix Move to iOS Wifi Authentication Problem?
The Authentication problem is something about Wi-Fi network authentication. So you'd better check the following things to make sure everything is going well through the Wi-Fi.
Tip 1. Connected your phones to the same Wi-Fi network.
The data transferring is based on the same Wi-Fi network. So you should make sure both your Android and Apple phones are connected to the same Wi-Fi. Just go to the Settings apps on your phones to check whether both of your devices are on the same network.
Tip 2. Turn off "Smart switch" wifi and other "auto-connect network".
Or you can delete all known wifi connections on your android phone. All of these ensure your Android device won't automatically switch to another Wi-Fi network during authentication.
Tip 3. Close all other apps running background on your Android device.
You'd better free up memory on your Android phone. This helps you have enough memory to run Move to iOS app on your device.
Tip 4. Restarted both phones and started the Move to iOS app over again.
Restarting is one of the most effective solutions to all kinds of system problems. If all the above tips won't work, why not have a try to restart your devices. This may magically solve your Move to iOS Authentication problem.
End
If you still cannot solve this Move to iOS app problem, you may have to try some alternatives to make it. Surely, if you have some other nice idea on how to fix this issue or any suggestion, please don't hesitate to share it by commenting.