It's so troublesome to use two phones simultaneously. Two phones mean two batteries, two SIM cards, and maybe two carriers, and need two pockets to fill.  That's why you decided to stop carrying two phones.
But before giving away or selling one device, you may like to merge two phones with all the data you want to transfer, like text messages, contacts, music, or photos. So is there some method to easily make it?
Do cellphone makers offer apps for merge phones?
Most of the cellphone makers offer free tools for new users to transfer data to their new phone for smoothly switch to their new product. However, these tools require you to erase the content on the target device before moving. This is completely different from the way of data merging.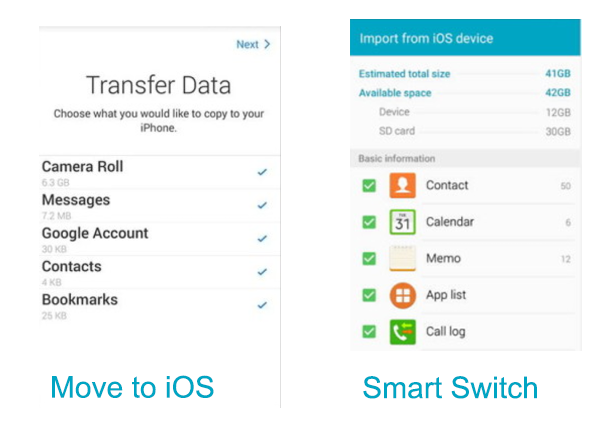 For example, Apple Inc. developed the Move to iOS app for iPhone users to move data to iPhone from Android. But this app is only for a new iPhone or an erased iPhone that you've reset to factory setting.
Free methods to combine contacts, emails, photos, videos, and other media files between two phones
Luckily, there are some free methods you can use to transfer contacts and media files between two Phones. And we gathered a few of them for you to merge data.
1. Merge Contacts, Emails, and Calendar Events
Google, Yahoo, or some other email service could help you transfer contacts, emails, and calendars between two smartphones. This way is available for both iOS and Android phones.
2. Transfer Photos and Videos
You can import photos and videos to the computer from one mobile device and then get them to another device. And most of the brands support this way, even the Apple iPhones – you can sync photos to your iPhone using iTunes.
3. Merge Music from Two Mobile Phones
We love music and often listen to music using our handsets. If you are using Groove, Spotify, or some similar streaming services, it could be so easy to transfer songs to your new device by installing the related apps on your mobile phone – generally, the music will be downloaded to your device once you log in with your accounts.
If you saved songs into the storage of your android phone, you can export them to the computer and then put them on another phone. For an iPhone, you can use iTunes to add songs.
Merge Phone via Phone Transfer Apps
To 1-click merge text messages or WhatsApp data between two cell phones, you may have to choose some paid apps, such as Wondershare MobileTrans or iMobie AnyTrans.
With this kind of program, you can easily transfer between two smartphones with your favorite data and files, such as text messages, call logs, music, and so on.
.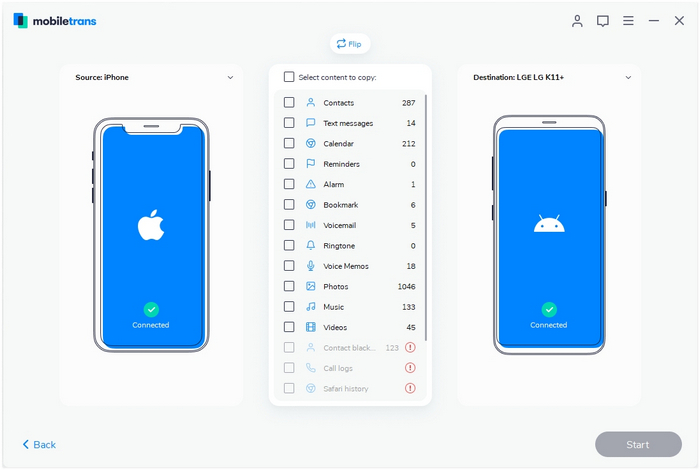 And most of the phone data transfer programs support merging data between two different phone brands, like transferring between Apple iPhone and Samsung Galaxy phone.  So you don't worried about whether it supports your smartphone brand or model.