Google Contacts (or named Gmail Contacts), is widely used. If you are also using Gmail to backup contacts,  you may like to directly import all Gmail contacts to the iPhone once you get the new device.
However, you may never do this job before, so you need a complete guide. Below, we offer you the details of importing contacts from Gmail to the iPhone, with steps and pictures included.  And in the end, a video tutorial is also provided to help you better understand how to make it.
This tutorial also applies to import emails, calendars, and notes from Google account to an iPhone or iPad.
How to Import All Your Contacts to iPhone from Gmail
If you have added some favorite contacts to your Gmails account before, now you can follow this tutorial to get them to your newly bought iPhone. The steps might differ from the version of your iOS. And the below example is based on iOS 12, on an iPhone.
Step 1. Unlock your iPhone and open Settings app. After you go to the Passwords & Account section, tap "Add Account".
Step 2. In Accounts, you can add various cloud contacts, including AOL, Gmail, Outlook, Exchange on your iPhone.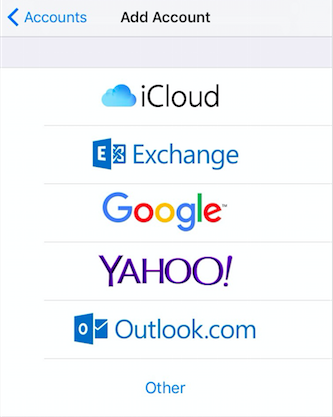 Step 3. After adding Google account to your iPhone, you can enable the Gmail Contacts to your device through Settings >  Passwords & Accounts > Gmail.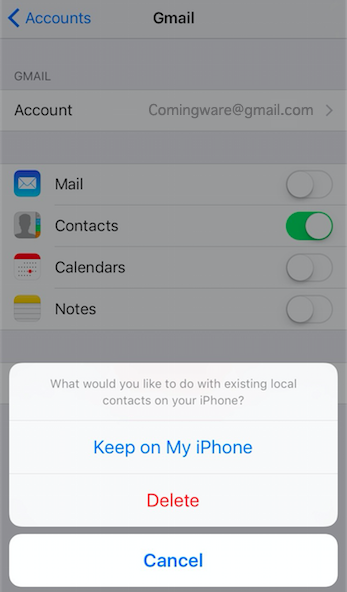 Notice that it will ask you whether to delete existing contacts on your iPhone. In this case, choose "Keep on My iPhone" to merge Gmail contacts to your iPhone. This tutorial also applies to import Calendar and Notes to iPhone.
A Video Tutorial Helps You Better Understand How to Import Gmail Contacts By Magic Monk