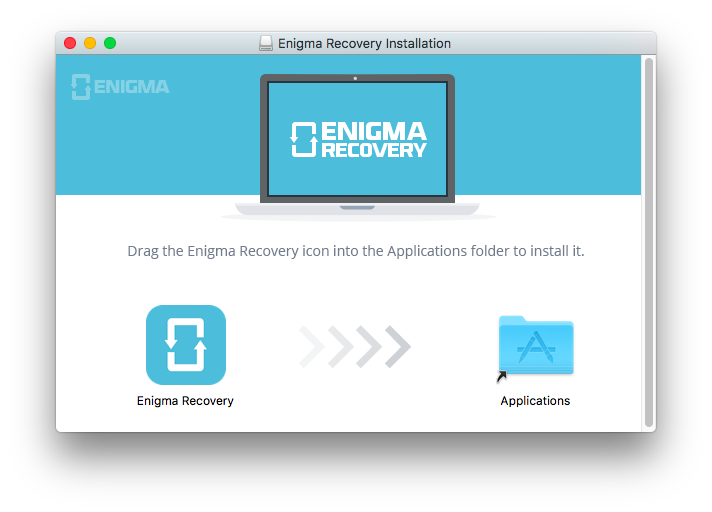 Enigma Recovery by Enigma Digital Ltd was named "SmartPhone Recovery" in 2013. Three years later, it got the new name "Enigma Recovery".
Similar to other computer-based iPhone data recovery software, Enigma Recovery runs on the PC (XP, Windows 7, 8 and Windows 10) and the Mac (OS versions 10.5 to 10.13), and enables you to recover lost data.
In this Enigma Recovery review, I'll share my test results, and give you my views on its price, safety, and compatibility.
Does Enigma Recovery Work?
Enigma Recovery was designed for you to recover data on iOS, Android and SD Cards. And for iOS, it has 3 modes for you to recover data, including Recover from Device, Recover from iTunes Backup, and Recover from iCloud.
How about Recover from Device?
Based on my test, Enigma Recovery can recover only a few data types from my device directly. Below is the scan result of the items that I can recover from my iPhone device using Enigma Recovery. It shows that there are 64 contacts, 143 calendars, 15 notes and 266 calls that I can directly recover to my iPhone.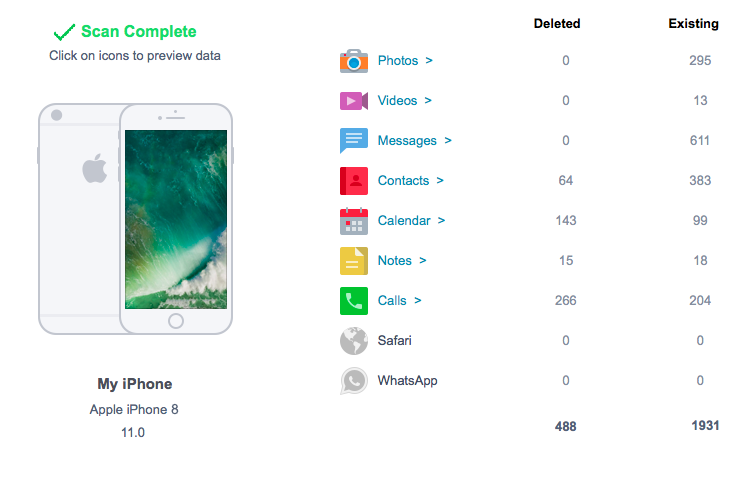 But after checking the list, there are only a few data that I recently deleted. And there occurred some errors that Enigma could fix in the future.
Errors (Need to improved): 
Cannot connect to iOS 12: There was a connect error for iOS 12 device. When I connect my iOS 12 device to Enigma Recovery, it told me to trust my computer, but I've trusted, and it requires me to re-connect my iPhone to computer. But after that, it still cannot connect to my device. So I have to change to connect my iPhone 8 (running in iOS 11).
Unknown messages: When I clicked to view the scan result for messages and filtered my deleted message conversations, it appeared that the names and phone numbers were "Unknown".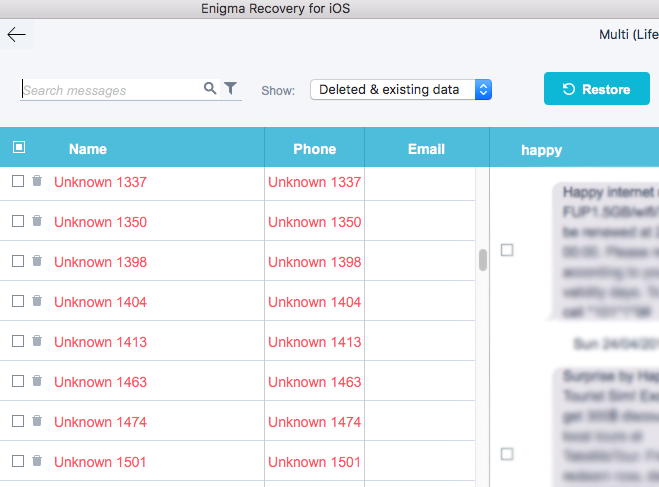 How about Recover from iTunes Backup?
Like other similar apps, Enigma Recovery did well to access data from iTunes backup files on my computer. And after choosing one backup, I can scan the backup to preview backup contents, and extract data from the backup to my device or my computer.
Need to Improved: It would be better if this app can auto compare the data between the iOS device and backup file to get the differences. (PhoneRescue has already released this kind of feature.)
How about Recover from iCloud?
Enigma can't get the data that I stored in my iCloud. And I got a login error when I tried logging in iCloud with Enigma Recovery, and it required me to check my login details and try again, but it was the correct Apple ID and password, I was sure. And I've tried another time using my college's Apple ID, the same result.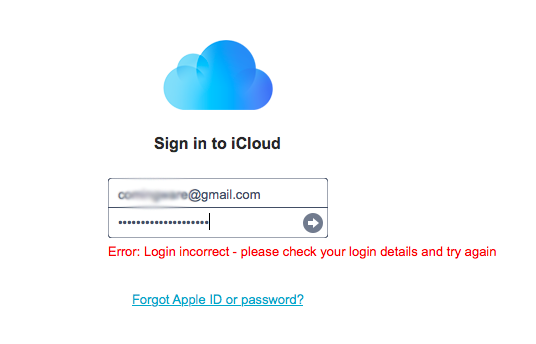 What Data Type Enigma Can Recover?
During the tests, I can use Enigma Recovery to get some contacts, message, call logs, calendars, and notes that I've deleted. But it can't get my deleted photos, videos, and attachments in Notes and Messages app.
Is Enigma Recovery Safe to Use? Any Virus?
This app is safe to use, and easy to install and uninstall. I've used a virus scanner to scan this app, and found no virus there. And I've succeeded to uninstall it from my computer after the test. So take it easy to install it on your computer to recover your lost data.
Enigma Recovery Free VS Paid
Enigma Recovery free trial is limited for recovering only 5 deleted items and 20 existed items for each app on a device. For instance, you can use its free trial to recover 5 deleted conversations on your Messages app or extract 20 conversations from your iPhone backup. But you cannot use it to restore them back to your device, and there is no tech support available for you.
And it offers you 3 types of lifetime license key, for only 1 iOS device, 3 device and unlimited. And the price is $59.99, $69.99 and $199.9, which is a little more expensive than its competitors.
Pros and Cons of Enigma Recovery (My Personal View)
Enigma Recovery will get some of your deleted data from your iPhone and iPad device, but not all of them. My tests show it can't recover media files, and can't recover from iCloud. And the only feature I recommend you to use is recovering from iTunes backup it provides. Generally, Enigma Recover is a little expensive comparing to its competitors, and need to be improved on its features.
Enigma Recovery Similar Apps
I've tried to collect all iPhone data recovery apps, similar to Enigma Recovery, and tested them to get the best one. As I found, almost all iOS-based data recovery apps were actually not working to recover data on the iPhone and iPad.
And some computer-based recovery apps did recover data, and you can have a try, but don't expect them to recover all your lost data.