Apple officially announced its recent iOS operating system update – iOS 11.3. It was said the new software update would bring some new improvements and features, including the ARkit 1.5 technique, new Animojis and so on.
Among these features, the iOS 11.3 Battery Health function seems outstanding. Under Settings > Battery, you can see your iPhone battery health and performance in this new iOS update. Besides, it will automatically message you to get your battery serviced when the battery wears out and need to be replaced.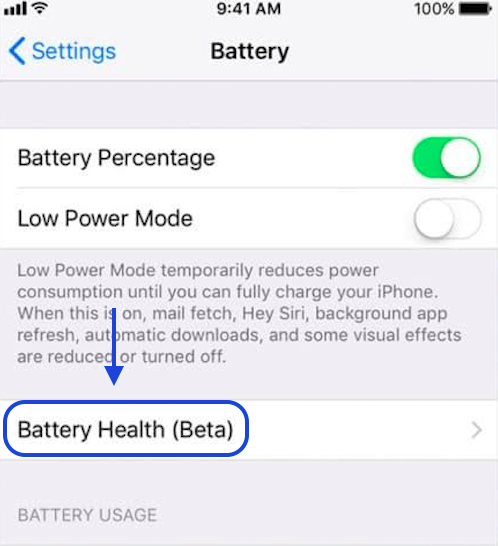 Then how to use iOS 11.3 Battery Health feature to check your iPhone battery health?
Now the iOS 11.3 isn't publicly released. To test how to check battery health using the new Battery Health feature, you have to update to iOS 11.3 beta 2 or later, or wait for the final version. 
The other thing to notice is, this feature only applies to iPhone 6 and above. (including iPhone 6, iPhone 6 Plus, iPhone SE, iPhone 6s, iPhone 6s Plus, iPhone 7 and iPhone 7 Plus, iPhone 8 and iPhone 8 Plus, and iPhone X).
After tapping the Battery Health under Settings > Battery, you'll get the battery heath situation, like Battery Capacity and Peak Performance Capability.