Two days ago, I got a new MacBook Pro 2016 running in new macOS Sierra operating system. It works well and perfect, but I found a confusing issue after my mac waking up from sleep mode, it cannot connect to Wi-Fi network. Strange it was showing full signal on the Wi-Fi icon on the top right bar of the screen. But keep "Looking for Networks…".
After googling this MacBook Wifi problem online, find it happened also on the old Mac OS. So confused, why not Apple take it serious and fix this Wi-Fi problem on its new MacBook Pro 2016?
Methods to Fix Wi-Fi Issues for Sierra on MacBooks Pro 2016
1. Re-connect Wi-Fi in Sierra
Someones tried and found this Wi-Fi issue can be easily fixed by turning Wi-Fi off and then turning it on. But it didn't work on my issue.
2. Restart MacBook
I followed some tutorial to restart my Mac to fix my Wifi issue. But it worked temporarily, and  went into the same issue after Sleep Mode which make me crazy!
3. Delete Wi-Fi preferences files
Before deleting, I backed up my device, because I don't know what is going to happen on my MacBook. I'v experience data loss on my device before. After, I continued to follow the guide to remove preferences of Wifi network.
After turning off Wi-Fi, I went to folder named SystemConfiguration by using Finder. The path is "/Library/Preferences/SystemConfiguration/".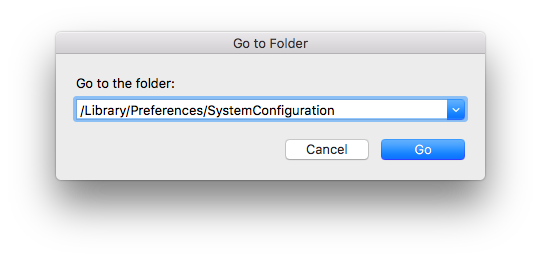 You can get the same window by using shortcut "Command+Shift+Go" or Finder > Go > Go to Folder…
On the folder, I deleted the preference files I list as below.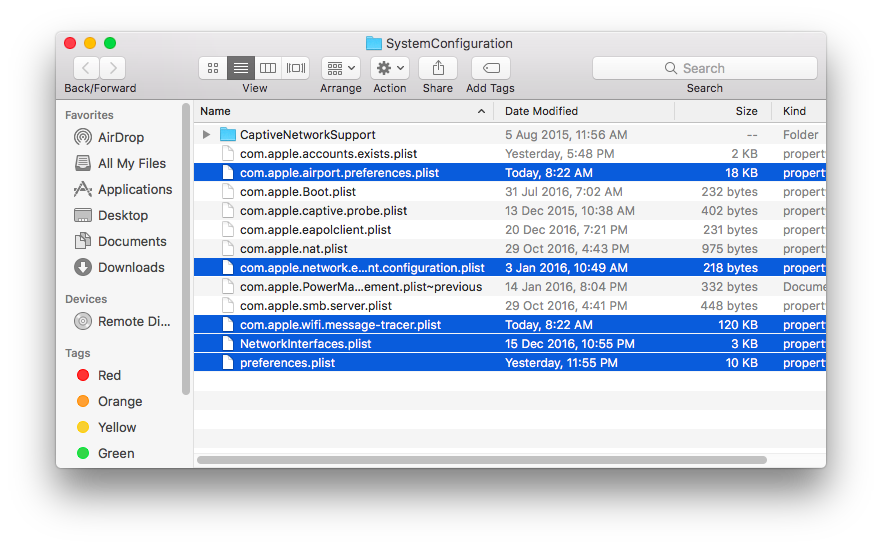 After, I followed to restart my MacBook and turn on Wi-Fi. And finally, my Wi-Fi issue on My MacBook Pro 2016 was solved. Thank God!