To print an entire message conversation, you don't have to take screenshots one by one, put the screenshots together into one image, and then export them for printing, which would be extremelty time-consuming.
This post shares a collection of top apps that you can use to print entire text conversations from your smartphone, whether it is an Android phone or an iPhone.
Apps to Print An Entire Text Conversation
How to Print An Entire Text Conversation Step by Step?
Here we explain how to quickly print an entire message conversation without taking screenshots.
For iPhone users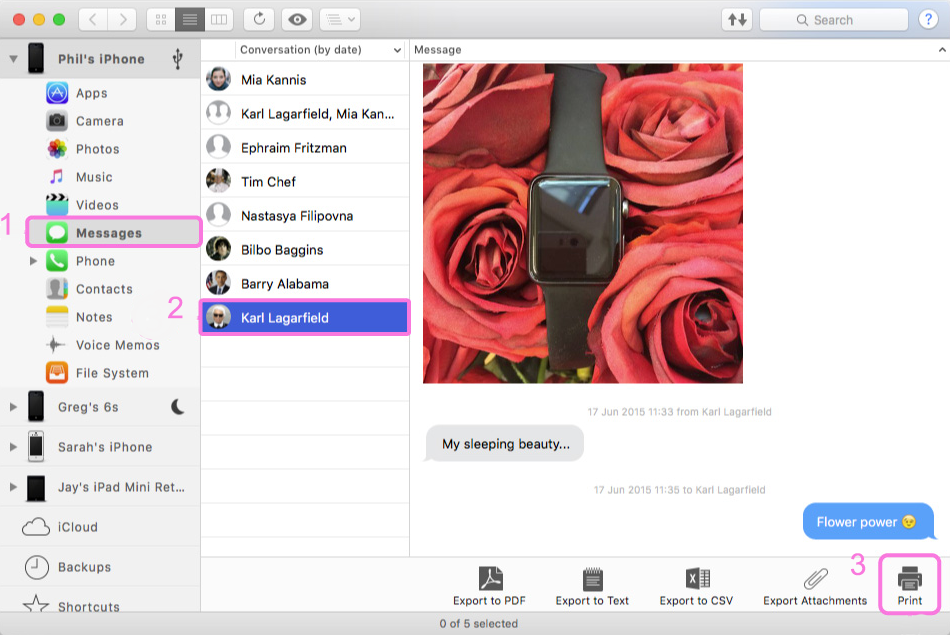 Take iMazing as an example. What you have to do is,
Download and install iMazing on your computer.
Run iMazing and connect your iPhone to the computer using a USB cable. (Make sure to unlock your device and allow your iPhone trust your computer)
After iMazing detects your device, choose your device and then click Messages.
Preview all conversations.
Select any conversation and print it.
For Android users
Let's have to look at how Legal Text Collector helps you print an entire conversation from an Android phone. Compared to iMazing, the process would be a little complex.
Best App to Print iPhone Messages (SMS, iMessages and WhatsApp)