In our digital era, the majority of our conversations take place on instant messaging apps, with WhatsApp reigning supreme as one of the most widely used platforms worldwide. This app has captured users' attention with its impressive features and robust end-to-end encryption technology. With end-to-end encryption, only you and your contacts have the key to access your conversations, leaving even WhatsApp locked out. This encryption is a vital shield for safeguarding user privacy.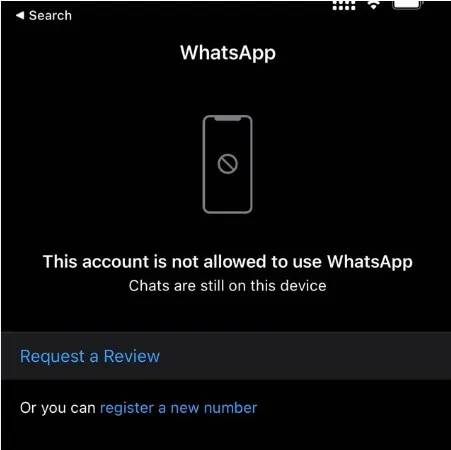 However, just like misplacing a physical letter, digital chats can also vanish or be unintentionally deleted, whether due to accidental actions, device loss, or technical glitches. When faced with such situations, the desire to recover these pivotal conversations arises. Yet, the path to retrieving encrypted WhatsApp messages may prove more intricate than initially anticipated.
Recommended: Top 10 Apps to Print An Entire Text Messages
In this article, we will delve deep into the realm of effortlessly recovering and reading encrypted WhatsApp messages. We will introduce a universal WhatsApp data recovery principle and provide detailed insights into various available methods and tools to assist you in selecting the most suitable solution for your specific circumstances.
The General Principle of WhatsApp Data Recovery
When it comes to WhatsApp, it employs a security protocol known as "end-to-end encryption" to ensure the safety of messages. This protocol guarantees that only the sender and recipient can decipher the message content. This means that even if the message is intercepted during transmission, intruders are unable to decrypt its content, offering users a high level of communication security.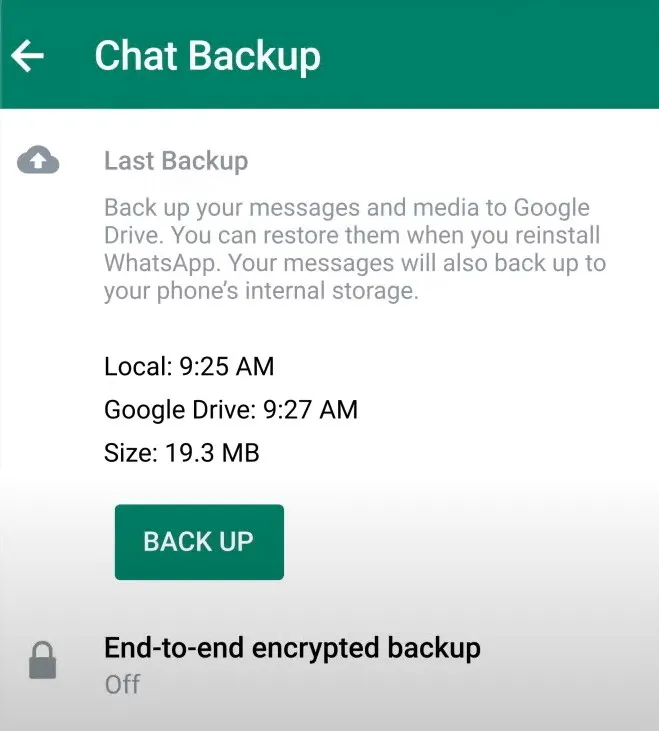 However, when we discuss how to recover or read encrypted WhatsApp messages, we're actually talking about how to restore decrypted messages from the device or backups, as these messages have already been received or sent.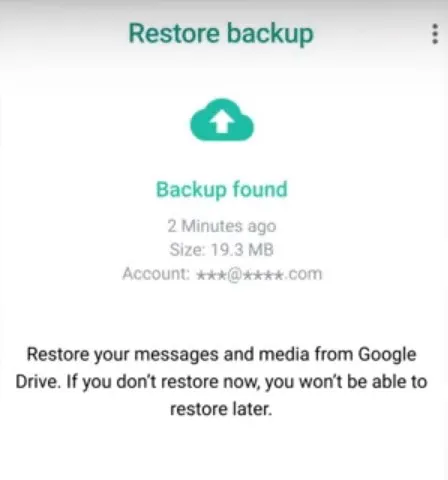 Here's how most WhatsApp data recovery work:
Device Scanning: The tool conducts a deep scan of the user's device, seeking to recover deleted or lost WhatsApp data. This typically requires certain permissions on the device, like root access on Android devices.
Backup Recovery: Tools can also recover WhatsApp data from user backups (such as iTunes or iCloud backups, or Google Drive backups on Android devices). These backup files typically contain decrypted WhatsApp data because these backups are generated by the device itself.
Backup Decryption: For some advanced tools, like Elcomsoft eXplorer for WhatsApp, they can directly obtain the key from the device's keychain (an area storing encryption keys) to decrypt WhatsApp backups stored in iCloud Drive. For Android devices, this tool can download and decrypt WhatsApp backups from Google Drive.
Data Preview and Selection: Most recovery tools offer a data preview feature, allowing users to view and select the specific data they wish to recover.
This is the general working principle of most WhatsApp data recovery tools. While the specific steps and methods may vary depending on the tool and device, the basic principle remains the same: to recover and read decrypted WhatsApp data through device scanning or backup decryption.
Free Methods vs. Paid Tools
Now that we have a grip on the general principles of WhatsApp data recovery, let's dive deeper into how to implement this process. To access encrypted WhatsApp chats, there are both free methods and professional paid tools at your disposal. Let's first look at some free methods before exploring some of the paid tools available on the market.
Free Methods
If you're seeking free ways to recover WhatsApp data, here are some possible approaches:
Recover from WhatsApp's own backup: WhatsApp offers a backup feature itself. If you've previously set up automatic backups, you can recover data by uninstalling and then reinstalling WhatsApp. Upon reinstallation, WhatsApp will prompt you to restore data from the backup.
Recover from device backup: If you've made overall backups of your device (for example, iCloud backups or Google Drive backups for Android), you can attempt to recover data from these backups. Note that this may require you to restore your device to the state it was in when the backup was created.
Use Open Source Tools: Some open-source tools may help you recover WhatsApp data, such as WhatsApp Viewer. However, bear in mind that using these tools may require some technical knowledge and may not recover all types of data.
However, these free methods come with their limitations, such as possibly being unable to recover the most recent data or data not included in the backups. Therefore, if the data is extremely important, using professional data recovery tools might be a more reliable option.
Paid Software
For complex data recovery scenarios or when free methods fall short, you might need to consider using paid software. These tools typically offer more potent data recovery capabilities, capable of handling a variety of tricky situations like lost devices, damaged devices, corrupted backup files, and more.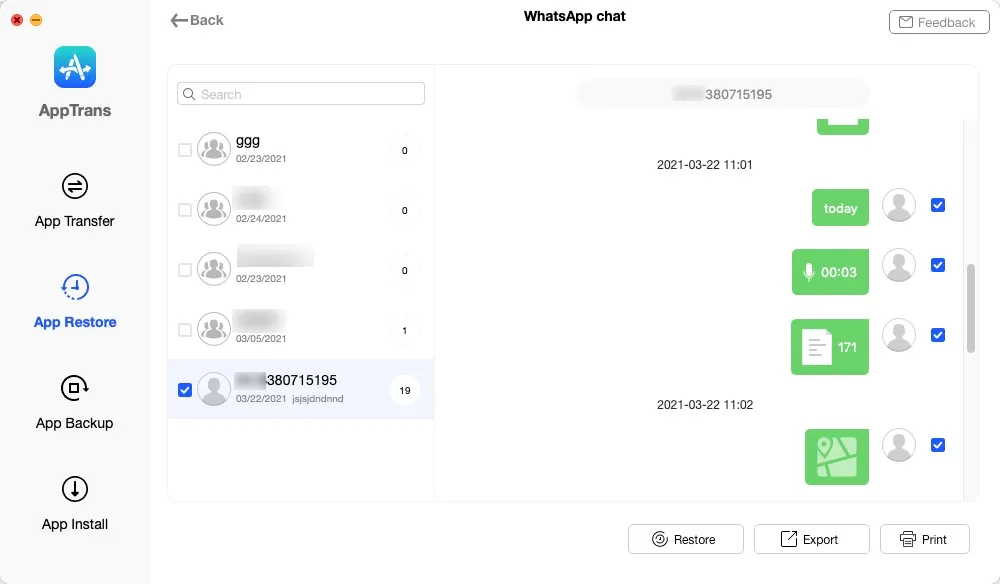 When selecting paid software, you should consider factors like cost, features, compatibility, user reviews, and more. Here are some of the paid WhatsApp data recovery software options available on the market:
| | | | | | | |
| --- | --- | --- | --- | --- | --- | --- |
| Software | Price | Installed on | For WhatsApp Version | Refund Policy | Trustpilot Rating (Vender) | Guide |
| iMyFone iMyTrans | $29.95 per month, for 5 devices and unlimited PCs (subscription) | Windows, Mac | iOS, Android | 30-day money-back guarantee | 4.7/5 (3700 reviews) | Tutorial |
| iMobie AppTrans | $25.99 per month, for 2 devices and 1 PC (subscription) | Windows, Mac | iOS, Android | 60-day money-back guarantee | 2.6/5 (666 reviews) | Tutorial |
| Wondershare MobileTrans – WhatsApp Transfer | $39.99 per year for 5 devices and 1 PC | Windows, Mac | iOS, Android | 7-day money-back guarantee | 3.4/5 (867 reviews) | Tutorial |
| WooTech iSeeker WhatsApp Recovery | $39.95 per month subscription | Windows, Mac | Android | 30-day money-back guarantee | 4.7/5 (104 reviews) | Tutorial |
| iToolab RecoverGo (WhatsApp) | $35.95 per month for 5 devices/ 1 PC (subscription) | Windows, Mac | iOS, Android | 30-day Money Back Guarantee | 4.5/5 ( 291 reviews) | Tutorial |
| Dr.Fone – WhatsApp Transfer | $21.95 per year for 5 mobile devices and 1 PC | Windows, Mac | iOS, Android | 7-day money-back guarantee | 3.1/5 ( 2502 reviews) | Tutorial |
| Elcomsoft eXplorer for WhatsApp | $79 per year | Windows | iOS, Android | Non-refundable | 2.6/5 ( 7 reviews) | Tutorial |
Note:
The rating data and pricing information were last updated on May 12, 2023, and are subject to change.
Before making a purchase, it is advisable to review the software tutorials for detailed instructions.
Some software operates on a subscription model, so it is important to cancel the subscription if it is no longer needed.
In the event of dissatisfaction or inability to access encrypted WhatsApp messages after purchase, it is recommended to refer to the refund policies for requesting a refund.
The order of the listed tools is random and does not imply any specific ranking. It is also worth exploring any available discounts on these software options to potentially obtain a lower price.
No matter if it's free solutions or paid software, each comes with its own suitable scenarios and constraints. In determining the right data recovery method, you'll need to make a decision based on your unique requirements and circumstances.
Choose A Suitable Method to Read Ecrypted WhatsApp Messages
If your device is accessible: For those who can still access their device, you can opt for any tool that supports your device's operating system—be it Android or iOS. Tools like iMyFone iMyTrans, iMobie AppTrans, and iToolab RecoverGo (WhatsApp) all facilitate direct recovery of WhatsApp data from devices.
If your device is not accessible but you have backups: In scenarios where you only have backups but no physical access to the device, you need a tool capable of extracting data from these backups. For iPhone backups, options include iMyFone iMyTrans, iMobie AppTrans, and iToolab RecoverGo (WhatsApp). For Google Drive backups, you can try iMyTrans, AppTrans,
Conclusion
Deciphering the encryption and decryption process of WhatsApp data may seem overwhelming, particularly when attempting to retrieve lost conversations. Thankfully, several tools are available to simplify this process. These tools vary in several aspects, including cost, compatibility, refund policy, and user feedback. Thus, you should base your decision on your precise needs.
Before committing to any of these tools, ensure to investigate their refund policies and examine reviews from other users. This will help to make a well-informed decision. If an option, leveraging a free version or trial period of these tools can be a smart move. Ultimately, with the right tool and a step-by-step approach, decrypting and recovering WhatsApp data doesn't have to be a challenging task.