You may have bought a new iPhone. To move your app data to the new device from your old Android device, you choose to use the Move to iOS app. 
But unfortunately, you got an error on your Android phone saying: Something came up. the application has canceled the request to choose a device. So is there any way to easily get this problem solved?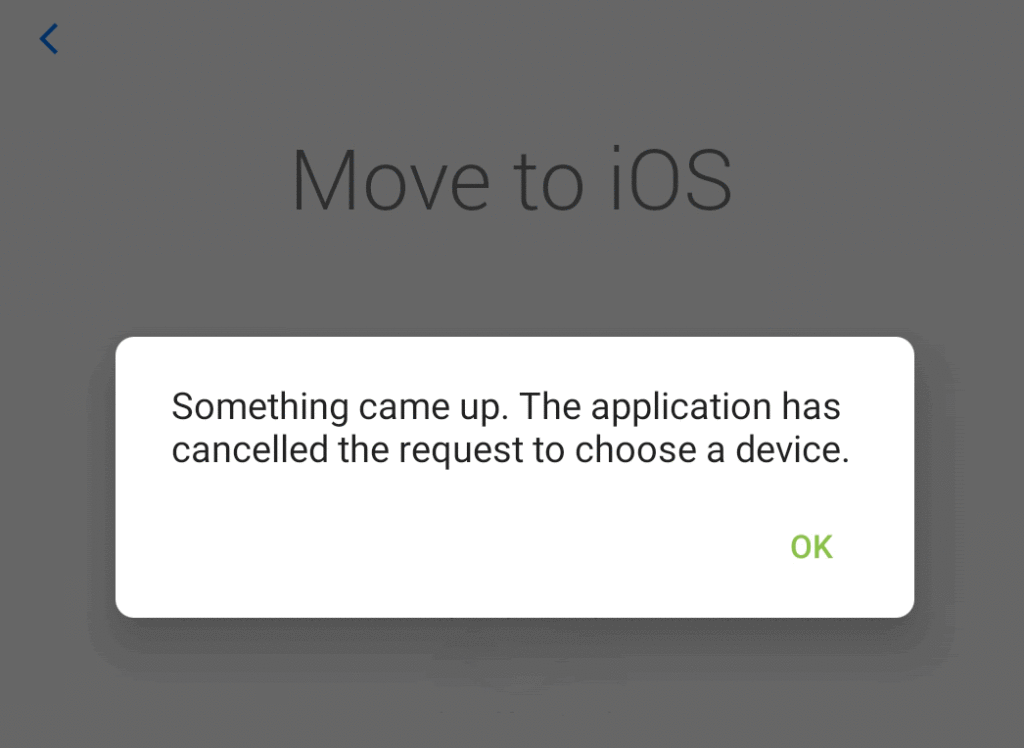 7 Tips to Fix Move to iOS Something Came Up Error on Your Android Device?
If you have issues moving your content from Android to iPhone, there are a couple of things you can try to fix it. Here we listed 7 tricks to solve this Move to iOS connect error.
Restart both of your devices and try again.

Turn off your Wi-Fi and cellular networks connection on your Android device and try again.

Restart your Wi-Fi router and try again.

Update iPhone to the latest iOS version.

Make sure that your Android phone is running Android 4.4 or later.

Make sure not to run any other apps when you use the Move to iOS app on your Android phone. 

Keep your Android device on screen the whole time. 
The Conclusion
Move to iOS is the default app that Apple Inc. submitted to the Google Play store to help Android users to transfer data from Android to its iOS environment. Besides this error, you may find other Move to iOS issues while using this app to transfer data. 
If you cannot solve this problem, you can try some other methods we summarized. Or you can get some desktop-based software like MobileTrans to migrate your contents between phones, which would be more stable than the wireless connection.