There are plenty of iPhone photos vault apps, including the Private Photo Vault, Secret Calculator, App Locker, and NQ Vault. They are very helpful to protect secret pictures and files using a PIN, a pattern or a Touch ID. However, there is a possibility that people may forget the password to bypass the photo vault apps on iPhone. And it's also possible that people may delete photos and videos from the app by accident.
So what if these accidents happen to you, how can you get back the lost or deleted photos from the Photo Vault or Lock Apps?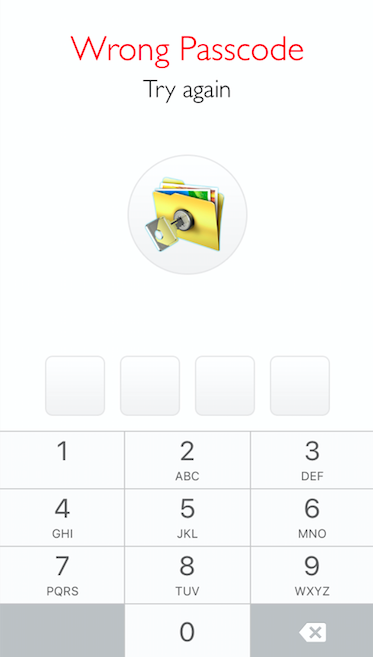 Here, I'll tell you about how secret apps hide photos and give some tricks to quickly get back deleted photos from the iPhone Private Photo Vault or similar apps, as well as some tips to recover a forgotten password.
How the Photo Vault, Secret Calculator, or App Locker apps hide your photos on iPhone?
I looked for the answer to this question from some app developers. And I got some feedback saying,
The Photo Vault app will create some non-visible file extensions that are only accessible via the app. In fact, they didn't encrypt the pictures, videos, and files. And they just use the passcode to stop you from accessing the files hidden behind. So some file explorer apps may be able to bypass these photo vault or lock apps to get the hidden pictures without using the passcode.
Surely, even if you deleted the pictures from the app, there are still some potential solutions available since you may have made an iPhone backup recently which contains your lost photos.
How to recover accidentally deleted photos from iPhone photo vault app?
As we are known, app data can be saved with an iPhone backup using iTunes or iCloud. And in this way, the photos and files you saved to Photo Vault app or secret apps might have been also saved to your iPhone backup, so there is a chance you could get back your removed app data from the iPhone backup.
1. For People Using iCloud
So how to check whether you've ever backed up photos on the photo vault app? In fact, it's easy to get it by going to Settings > Your Profile > iCloud > Manage Storage > Backups > your iPhone name > Check whether you've backup data on your Photo Vault app.
If it shows that your deleted photos are saved there, then you can restore iPhone to get back the deleted files. But it should be noted that the restore process would get all data from backup to your iPhone and replace everything on your device, which means you may lose those data you didn't back up.
2. For People Using iTunes
Similarly, if you've ever created an iTunes backup of your iPhone, you got another chance to restore your deleted photos. And for details on restoring, you can go to https://support.apple.com/kb/HT1766
How to bypass the Photo Vault App to get hidden photos without Password?
Sometimes you may forget the passcode or pattern used to unlock the Photo Vault app. In this situation, how can you get the hidden files?
1. How to recover passcode for iPhone Photos Vault or Lock apps?
Actually, some apps, such as the Private Photo Vault, will require you to set a recovery email address for the accident of forgetting the passcode.  If you've ever set the recovery email address, it's easy to get back the passcode.
2. How to bypass the file vault of lock apps on the iPhone?
Surely, if you didn't set the recovery email, it is still possible that you could use some iPhone file browser apps to get back the hidden files. For example, Decipher Backup Browser could help directly recover the forgotten passcode or pin of the photo vault app.