The 'Quick Start' option doesn't pop up when you set up an iPhone or iPad? Read this post to know what is 'Quick Start' and how to fix Quick Start not popping up.
What is 'Quick Start' for iPhone iPad Setup?
'Quick Start' is a fast option to set up an iPhone, iPad, and iPod touch using an old iOS/iPadOS device. This will also migrate almost all data from the old device to the new one. This method saves your time by skipping some setup assistant screens you may come across before.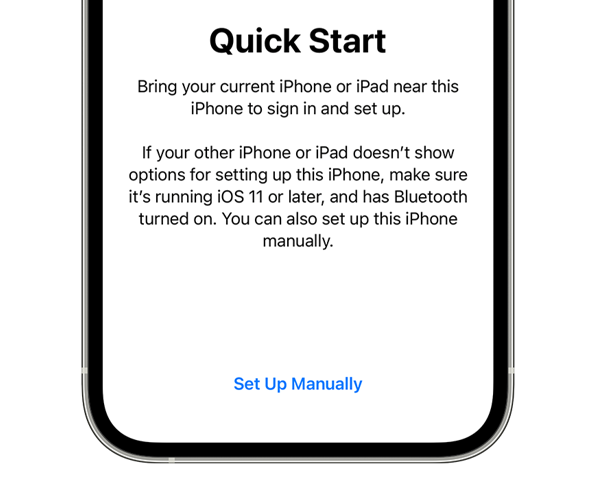 What to Do If Quick Start Doesn't Pop Up?
Make sure you've read the Apple official guide about using 'Quick Start'.
Keep the source iPhone/iPad close to your target device.
Make sure both of your Apple mobile devices are running iOS 11 or later. This is the basic system requirement.
Keep Bluetooth turned on.
Keep both of your devices connected to power.
If you've finished setup, you can reset all content and settings on the new iPhone and try again.