Apple improved a lot on its Messages app in new iOS 10, and added so many interesting features on Message.  The bubble effects could be one of the most popular features that people would like to use. It enables you to show the sent iMessage items in 4 cool ways: Slam, Gentle, Loud and Invisible Ink.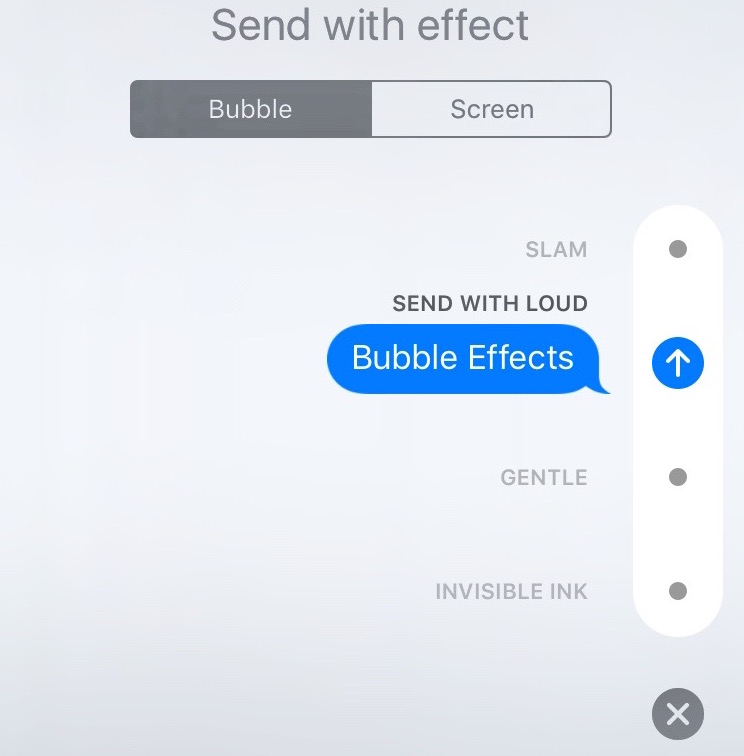 However, users continually reported that the bubble effects won't work after they installed iOS 10 on their iPhone and iPad, which is so frustrating. Psychie reddited,"I just downloaded the iOS 10 and I went to go try Bubble or Screen effects using Force Touch and it doesn't work. When my friend sent me Fireworks, it just said (sent with Fireworks) underneath the text. I didn't even see the Fireworks. Anyone else ran into this issue?"
So why bubble effect won't working in iOS 10? Why I can't see bubbles or any effect on my iOS 10 device? And how to fix this problem?
First, you should know how to use bubble effects in iOS 10.
How to Use Bubble Effects on Messages app in iOS 10
Make sure your device and the device you are sending messages to was successfully updated to iOS 10 final version.
Firstly, you should go to write one new message by using Messages app on your iPhone, selecting one old conversation on your messages list or beginning a new conversation.

After typing the message, hold and press the blue arrow on the right side of your typing box to select effect. There are four effects you can choose. You can slide up and down to choose you loved effect and then tap the "Send" blue up button to send the bubble-effected message to your friends or family.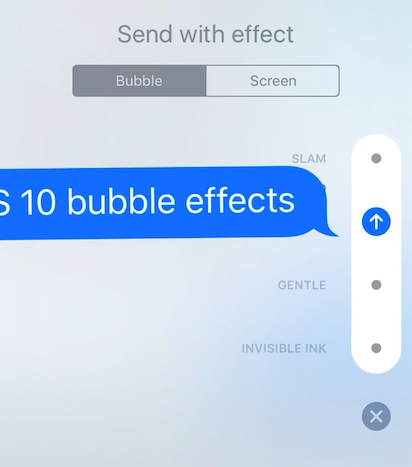 How to Fix iMessage Bubble Effect Not working
New iOS features always be brought with some new errors and bugs. And iOS 10 is no exception. There are some issues we can easily get out, while some we cannot. Luckily, there are some tips you can try if you encounter the bubble effect problems in iOS 10.
Check your Internet connection, make sure it run in a stable condition.
Have "Reduce Motion" disable on Settings > General > Accessibility.
Reset all Settings or Reset only Network Settings on Settings > General > Reset.
Restart your device and the device you are sending to.
Turn off iMessage and then turn on.
Wait for coming iOS 10 updates to fix this issue automatically.
If have some good tips to fix this iOS 10 problem, you post them on the comment part.