Apple improved a lot on its Messages app by adding so many interesting effects for the iMessage messaging service, such as the Bubble effects, which enables you to show the sent iMessage items in 4 cool ways: Slam, Gentle, Loud and Invisible Ink.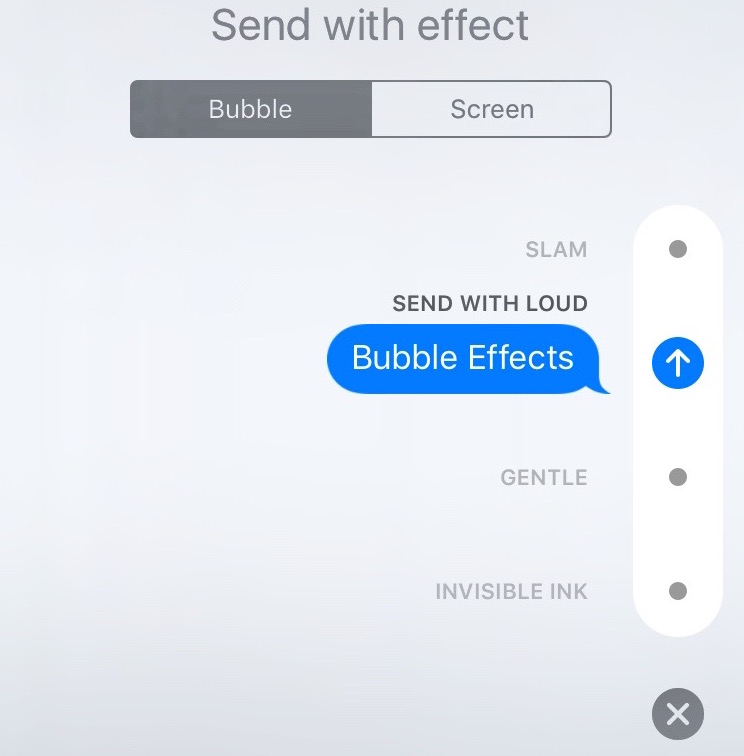 However, some users reported that the iPhone effects won't work on their iPhone and iPad. So why the effect won't work and how to fix the problem?
5 Tricks to Fix iMessage Effect Not working on iPhone
This problem is related to the Settings and Network status of your device. And there are some proven ways that you can have a try to fix this iPhone messages effects problem.
Check your Internet connection, make sure it runs in a stable condition.
Have "Reduce Motion" disabled on Settings > General > Accessibility.
Reset all Settings or Reset only Network Settings on Settings > General > Reset.
Restart your device and the device you are sending to.
Turn off iMessage and then turn on.
If you have some good tips to fix this iMessage problem, be free to leave the messages on the comment part.