Question about TS4515 not working
Hello everyone, my sister who lives abroad just sent me an iPhone that she bought from a police station. But the device has iCloud activation locked. And it said I can find more at support.apple.com/en-au/TS4515. But the support article doesn't work. Since I can't contact the previous owner, and there is no original invoice available. Is there any way to unlock it without contacting the previous user? The machine looks good as a new one, and I want to use it.

And when the screen is turned on, the device screen shows:

A password is required to activate this device because its owner has used Find My iPhone to link it to their Apple ID. If this is your device, enter the Apple ID and password you used to set up iCloud. If you were given this device or purchased it second-hand, you will need to contact the original owner to have them remove this device from their account. Additional information can be found at: support.apple.com/en-au/TS4515.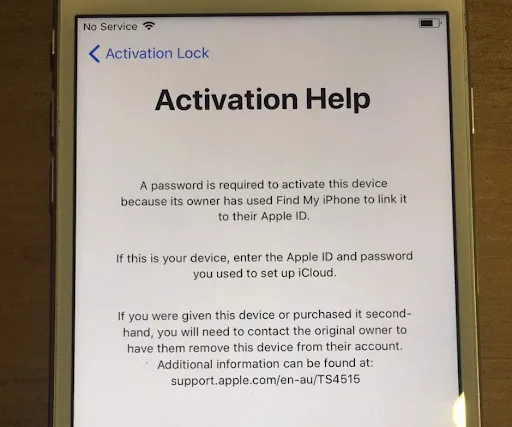 Best Answer: How to unlock iCloud Activation locked iPhone/iPad?
Typically, you can easily unlock your device with your Apple ID and password, or your device screen passcode. Notice that If you want to unlock with your screen passcode, click the link Unlock with Passcode at the bottom.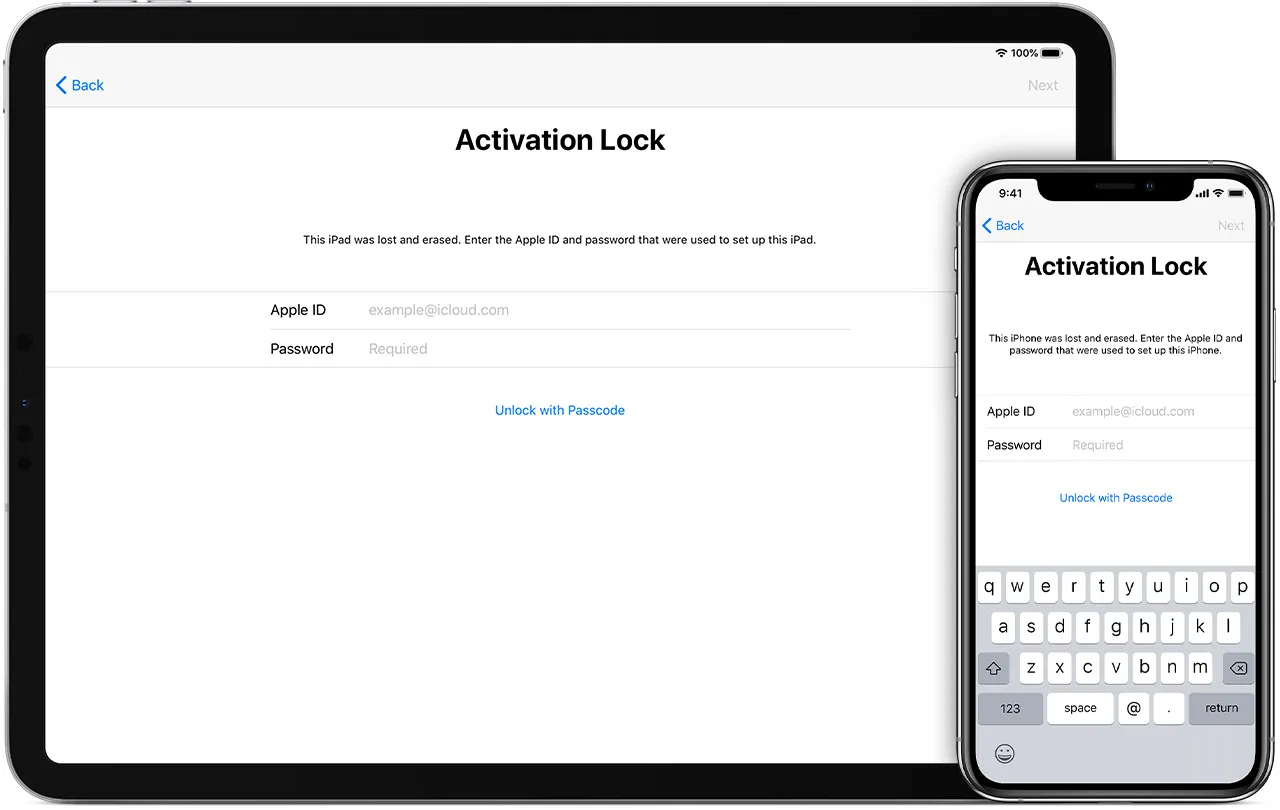 For old iOS devices, however, it's easy to forget passwords. Fortunately, even though you forgot your Apple ID password and your screen passcode, there are ways to unlock your iPhone or iPad.
For people who forgot the Apple ID passcode:
Apple officially provides some free methods to retrieve your lost passcode and unlock a Find My iPhone-activated device.
Reset Apple ID Password. If you forgot your Apple ID password, you can reset your Apple ID password through two-factor authentication, email, password, security questions, or two-step verification, and then delete your account. Get the link here to know the details >
Use Purchase Proof. If you can provide proof of purchase or a sales receipt, you can contact Apple customer service to unlock your iPhone directly.
For people being gifted an old iOS device or purchased a second-hand device:
Contact Previous Owner. If you can contact the previous owner, just seek her/him for help to turn off 'Find My iPhone' with her/his iCloud account.
Jailbreak Your Device. Some computer applications also are helpful to remove the iCloud activation lock. However, you'll have to jailbreak your device, and you will be not able to use some basic features like making calls and sending messages using your iPhone.
iCloud Unlock Service. If you can't, there is no official method to unlock your iPhone. But you can try some third-party methods to bypass the iCloud activation lock. According to some users at Quora, the iCloud unlock service actually doesn't work.