Recently, a lot of iOS 15 users reported that iPhone storage won't load. Do you also get this problem on your device?
After going to Settings > General > iPhone Storage to check the storage use status, find that your iPhone is not loading the storage? And it keeps calculating category size just like it shows on the screenshot below.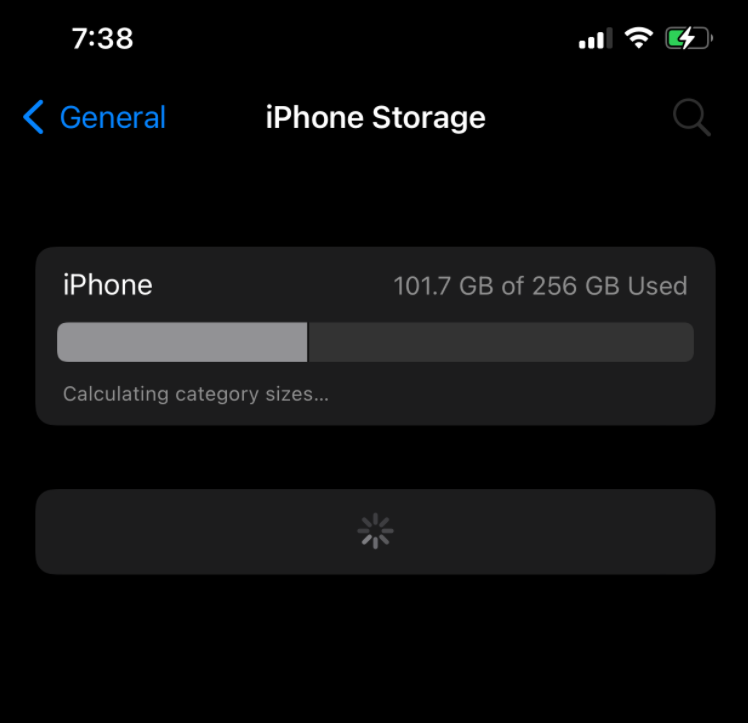 Therefore, you don't know what items are taking the most space on your iPhone. Thus, you can't free up the storage of your device.
So, why does this happen to you, and how to fix it. Let's figure it out in this post.
How Long Does It Take to Load iPhone storage?
Typically, loading iPhone or iPad storage takes only about seconds. If you have so much storage used on your device, it may take several minutes to load it.
Recently, some users reported it took hours and even a day to load the iPhone storage. This is unusual. And it could be an iOS bug that happened in iOS 15 and its minor updates.
@AppleSupport Hello team, this is getting really bad experience that the iphone storage is not loading even after several minutes. Also, i have already updated to 15.3 iOS in which this bug was promised to be resolved but hasn't. Kindly look in to this. pic.twitter.com/oX2Z3IvLNw

— CasanovA ali (@ali_alifreaky) January 29, 2022
The Potential Ways to Fix iPhone Storage Won't Load?
If your iPhone is stuck on the storage loading page after updating to iOS 15, here are some methods you could have a try.
Restart Your iPhone
If you haven't tried this method, you are recommended to do it. This is a magic fix for most iPhone system issues. This may help to clear the system cookies and caches to allow for easier data calculations.
Force Restart Your iPhone
This is another method that may fix your iPhone storage not loading problem in iOS 15. You may not be familiar with how to force restart your device. Just follow the steps below.
Update iOS System
The latest version of the iOS system may include a fix to solve this storage loading problem. For that reason, you can update your iPhone to the new minor update of iOS 15 to have a try. And now it is iOS 15.4.1, which seems like a nice update that fixed many bugs people reported before.