If you've ever used the old iPhone generation,  you may be used to unlocking your device via passcode or the classic Touch ID. After getting your new iPhone X, you may not set up the Face ID at present. Then, if you forgot your passcode, how can you unlock your iPhone X? and will you lose all of your data since you can't access the contents on your device? Read this post to get the answers.
Is there any way to unlock iPhone X without passcode?
The Face ID and Passcode are the two methods Apple offers to unlock your iPhone X. And if both these methods won't work, you won't unlock your device. And if you still try the wrong passcode to unlock your iPhone X for over 5 times, you'll get one disabled iPhone with black screen. And the screen will show you the messages "Your iPhone is disabled, try again in X minutes".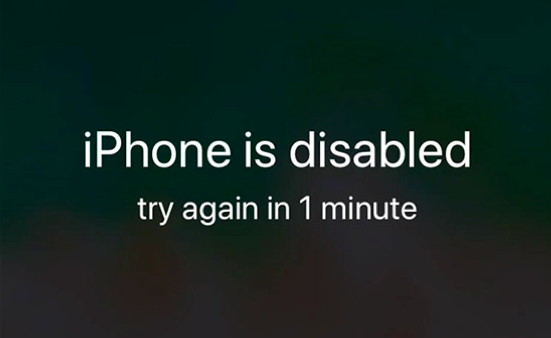 Are there any apps that can be used to unlock iPhone without passcode?
It's illegal if some apps can access your iPhone without using passcode. And the "disabled iPhone" feature is also specially designed to prevent illegal brute-force crack to bypass your iPhone X. So if anybody can easily crack your iPhone passcode, then the passcode is meaningless, which Apple won't make it happen!
But Apple did give you some free methods to remove iPhone passcode.
How to remove the passcode of your disabled or locked iPhone X?
You can remove your passcode by erasing your iPhone X.
The first method is using iTunes to restore your device. And this method can be used if you've synced your iPhone to iTunes. Once you connected your iPhone X to computer, your iTunes will automatically sync and backup your device. And after that, you can restore your iPhone to erase the passcode.
If the iTunes won't recognize your device, you can use the second method – restore iPhone after putting it to recovery mode. It also requires one computer with iTunes installed.
Step 1. Connect your iPhone X to computer and open iTunes. Then force restart your iPhone X.
Just press and quickly release the Volume Up button, and then press and quickly release the Volume Down, and in the end, press and hold the side button until you see iTunes logo with one cable on your iPhone X.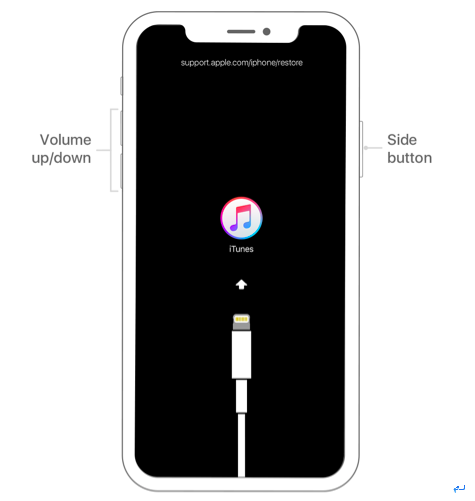 Step 2. After that, your iTunes will pop up one windows requiring you to restore and update your iPhone X. Then you can hit the "Restore" to factory reset your device.
And this will eventually remove all things including the passcode on your device.
Will you lose all data on your iPhone X if your forgot the passcode or get your device disabled?
All depends on whether you have backup or not! If you have created backup before, you won't lose all data on your device. And you can restore from the backup to get back something. But if you have never done this before, definitely you will lose the data on your iPhone X.
For example, you can restore your iPhone X from iTunes backup. Or you can download contacts, photos from iCloud using your Apple ID and password if you have synced these data to the iCloud server. Of course, if you've ever synced data using your Google account, you can login to your Google and find them there.