This post explains how to fix it when Apple Music 'Resource Unavailable' on your iPhone or iPad.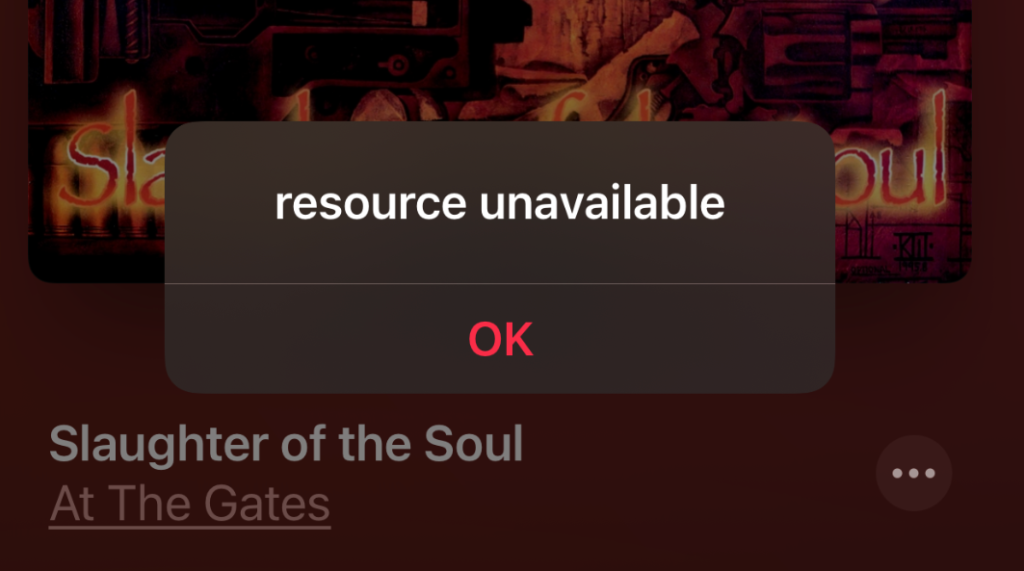 Cause 1. Apple Music Server Down.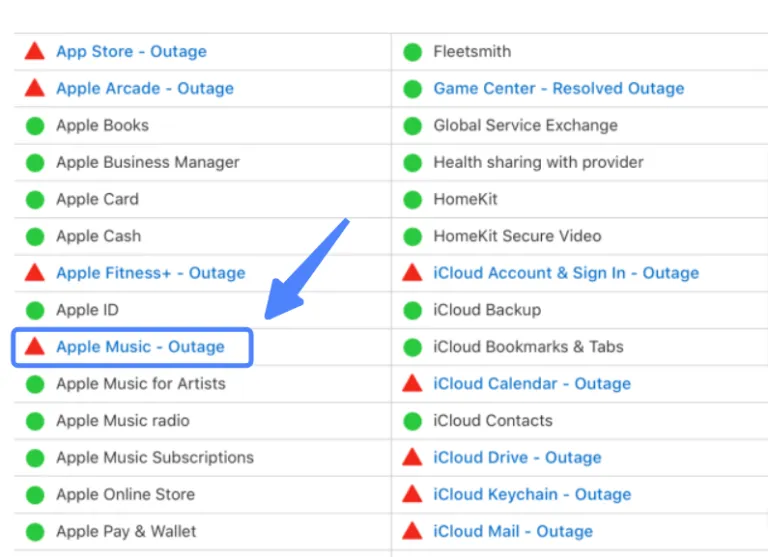 In most cases, Apple Music 'resource unavailable' is because the Apple Music server is down.  iPhone music loading needs to connect with the media services online. Your music library is unable to access the online music resource if the Apple Music server is closed down because of the outage.
To check whether the Apple server works normally, you can go to its official server status page. Typically, only some users would get this error because Apple uses the CDN technique to store music around the world.
So basically all of #Apple services are down. Apple news doesn't load. It just spins and Apple Music says resource unavailable and another error code. pic.twitter.com/MQcFBVIyF8

— D@v!d 🏳️‍🌈🌈🇺🇦 (@linuxnerd6996) March 21, 2022

Lots of users get the Resource Unavailable error on Mar 21/22, 2022.
Cause 2. Network & System Problem
Apple Music might also fail to get music resources because of a problem with the network or the operating system on your iPhone, iPad, or Mac. A bad network or outdated system could cause this resource unavailable problem.
Follow these steps to get your Apple Music work again. These methods are available for most Apple devices users.
Check the network status. Test the Wi-Fi or cellular network by opening another app, such as TikTok and YouTube, on your device to watch live videos. If those apps work well, just jump to the next tip. If not, fix your Internet connection or change another network, and try again to load your Apple music resource.
Wait for some minutes and hours. Check Apple server status to see whether the music server is down. If it is, it usually takes only some minutes to get fixed by Apple.
Download the song you are going to listen to. An iPhone user mel_feliz said 'I realized it was because I was trying to stream music that wasn't downloaded. Once I downloaded the music I wanted to listen to it stopped telling me resource unavailable. '
Update your iOS system. It's possible the system on your iPhone and iPad has a bug and needs an update.
Top Alternatives to Apple Music?
If you still cannot fix this Apple Music 'resource unavailable' error. Why not try to get an Apple Music app alternative to get some nice music? Such as Spotify, Pandora, YouTube Music, Amazon Music, etc.
Or you can try to get support from the Apple Official, or directly get a refund from Apple if you've subscribed to their service.