If you've read the bad reviews of the Move to iOS app on Google Play, you will know that 'Duplicate Contacts' is one of the common problems people may encounter after transferring data from Android to iPhone.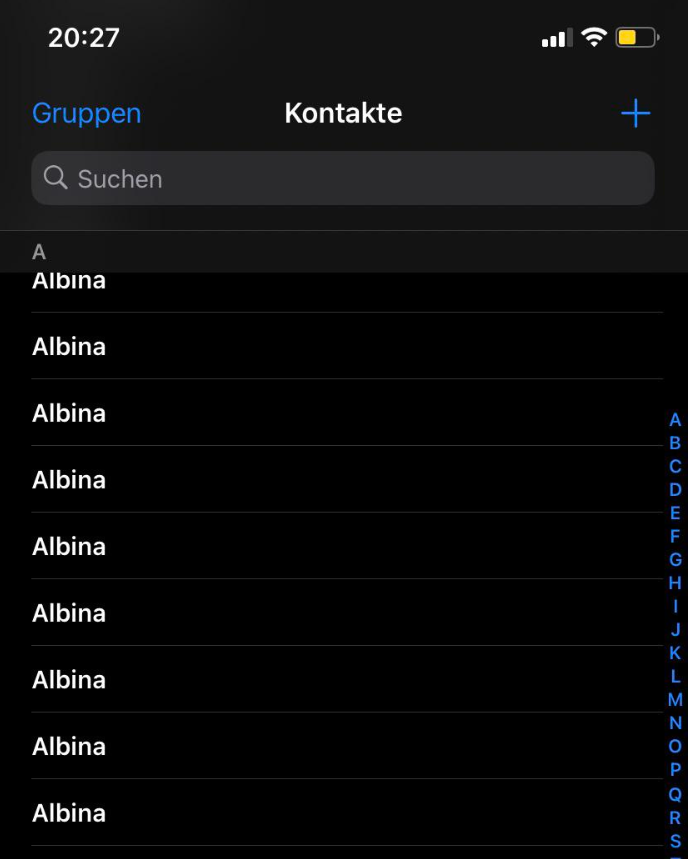 If your iPhone is full of duplicate contacts after several failed transfers using the Move to iOS app, and have no idea how to deal with the duplicate contacts on your iPhone, don't worry, here are some easy methods you can use, all for free.
iCloud Allows You to Get Rid of Duplicate Contacts
iCloud.com is a browser-based platform created by Apple to help you manage your synced information like photos, contacts, and notes.
If you've synced all contacts to your iCloud, with the help of icloud.com, you can select multiple contacts and delete them with only 1 click, which greatly improves the way to delete iPhone contacts.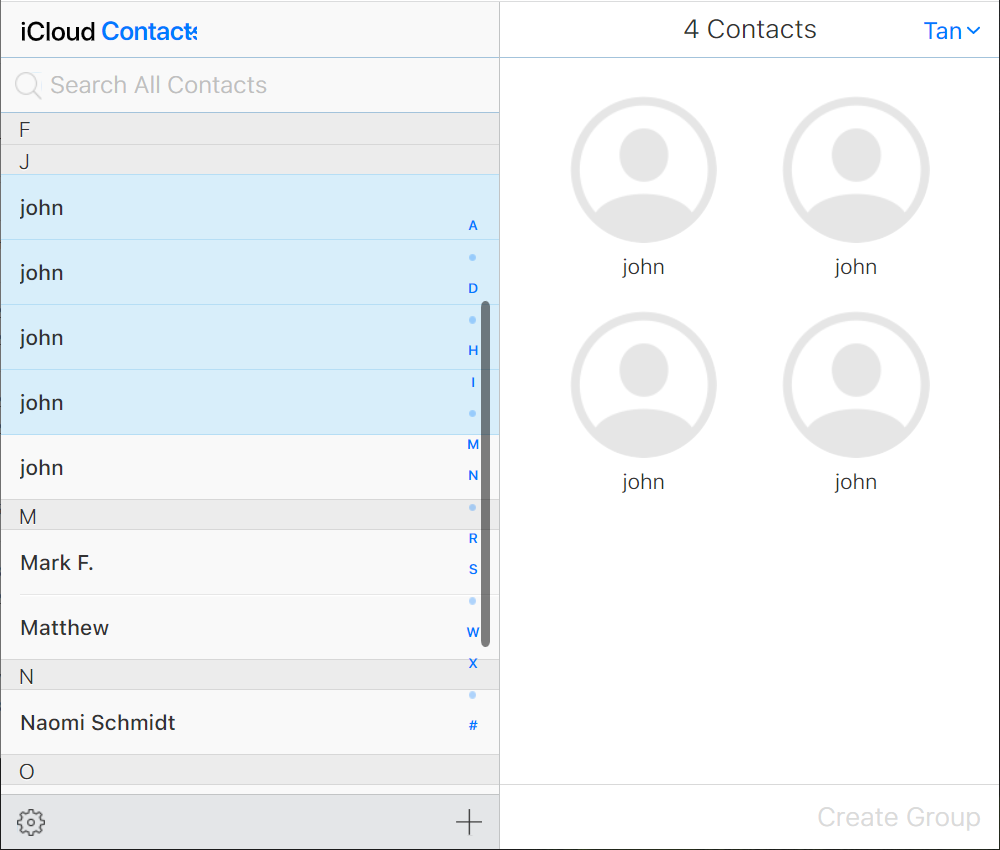 To delete iPhone contacts on iCloud.com, log into your iCloud account with your Apple ID and passcode.
You may be required to enter a verification code if you've set up two-step verification.
Choose Contacts from all categories, and then select those contacts you want to delete from your iPhone. Use Shift or Ctrl, and then click the contacts, you can select multiple contacts.
Click the Settings icon on the bottom right corner to delete your selected contacts.
Remove Duplicate iPhone Contacts using Third-Party Apps
If there are plenty of duplicate contacts generated by Move to iOS, selecting and deleting them using icloud.com could be time-consuming. Thus, iPhone apps like Cleaner Pro will be very helpful to speed up the process of removing them.
With the help of the free iPhone cleaner app – Cleaner Pro, removing unwanted duplicate contacts could be done in seconds.
Unlock your iPhone, download, and install Cleaner Pro on App Store.
Launch Cleaner Pro, skip the onscreen guide, and directly allow its request to access your contacts.

Cleaner Pro request to access your iPhone contacts

Tap Duplicate Contacts to merge all of your duplicate contacts.

Delete Duplicate Contacts using Cleaner Pro
Merge Duplicate Contacts Using Google Contacts
If your iPhone contacts are synced with your Google account, removing duplicate contacts would be very easy. Google Contacts offers a simple option to get rid of all duplicate contacts all at once using its Merge & Fix feature, just like the feature of Cleaner Pro.
The steps below show you how to merge duplicate contacts from your Google account,
Log into your Google account.
On the top right, click the menu icon to select Google Contacts.

Click this icon to access Google Contacts

On the left panel, click Merge & Fix to get all duplicate contacts.

Click Merge & Fix to get all duplicate contacts

Click merge to remove all duplicate contacts.

Click Merge all the duplicate contacts