iOS 10 doesn't allow you delete all emails on iPhone iPad by tapping "Trash All" or "Delete All"? Read this post to know one simple method to trash all Inbox mails in iOS 10, 10.3.1 and iOS 10.3.2.
In iOS 9, there is "Trash All"  you can tap to remove all Inbox emails on Mail app by 1 click. But there is no "Trash All" or "Delete All" on the bottom right corner of Mail inbox in iOS 10 and even the new released iOS 11 Beta. (Twitter user – IceMist said there was still no "Trash All" feature for mail inbox in iOS 11 beta 1.)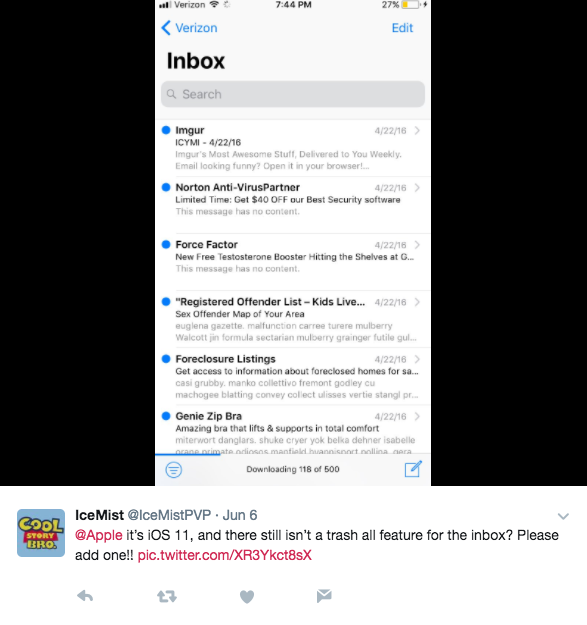 So if you have upgraded iPhone iPad to iOS 10 or iOS 11, how can you quickly delete all emails in Inbox? In this post, we tell you one super easy method to remove all emails at once in only 5 steps.
5 Steps to Delete All Emails on iPhone in iOS 10 or iOS 11 Beta
This is a trick we found online, and you needn't delete emails one by one to get all emails removed. Whether it's an iPhone or iPad, after updating it to iOS 10, you can follow the steps we offers below to simply delete all emails in a few clicks.
Step 1
Firstly, run Emails app on your iOS 10 device, you should go into Inbox and select one email.
Step 2
Secondly, press and hold the "Move" on the bottom of Inbox screen.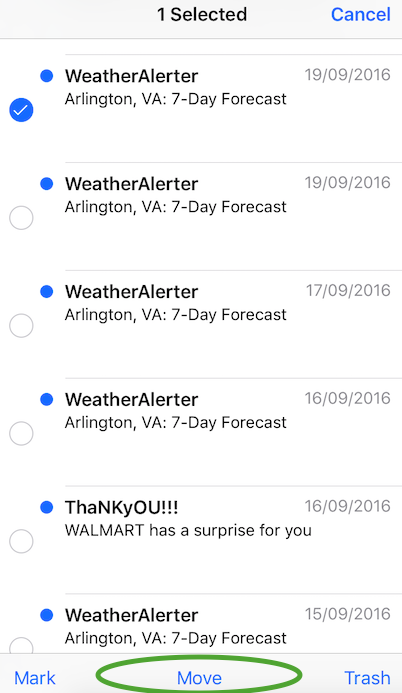 Step 3
Thirdly, uncheck the email you selected but keep holding the Move button.
Step 4
Release Move button and tap Trash to move all Inbox emails to Trash box.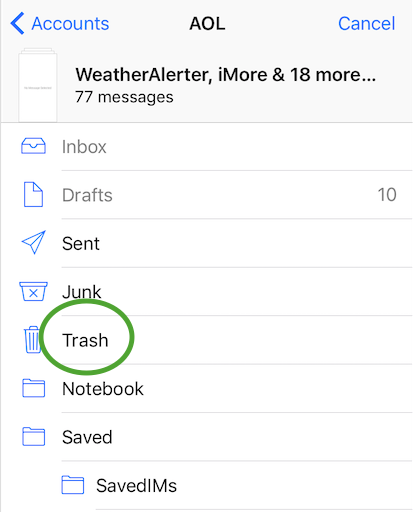 Step 5
Go to Trash box, tap Edit on the top right corner and delete all emails by tapping "Delete All" on the bottom right of the screen.
---
You can successfully trash all mails in your iOS 10 Mail app after following all the steps. And if any issues occur during the process, be free to comment to make us know on the below. And we do like to help you. In addition, if it comes out some better method to remove emails on iPhone iPad, let us know!