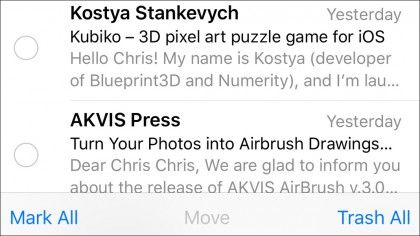 In iOS 9, there is a Trash All option that you can tap to remove all Inbox emails on the Mail app. But since iOS 10, there is no "Trash All" or "Delete All" on the bottom right corner of your Mail inbox on iPhone iPad and iPod touch. That's why you can't find a default option to quickly remove all emails on the latest iPhone or iPad.
If you want to free up space of your mailbox or just get rid of all spam messages, it will be so difficult since you have to delete the emails one by one? So how can you make this job easy in several clicks?
How to Quickly Remove All Emails on iPhone iPad
In fact, you don't have to remove the messages one by one. Because there is a proven way to easily make it. Just follow us to delete all emails within no more than 1 minute.
Step 1. Firstly, run Emails app on your iOS device, you should go into Inbox and select one email.
Step 2. Secondly, press and hold the "Move" on the bottom of the Inbox screen.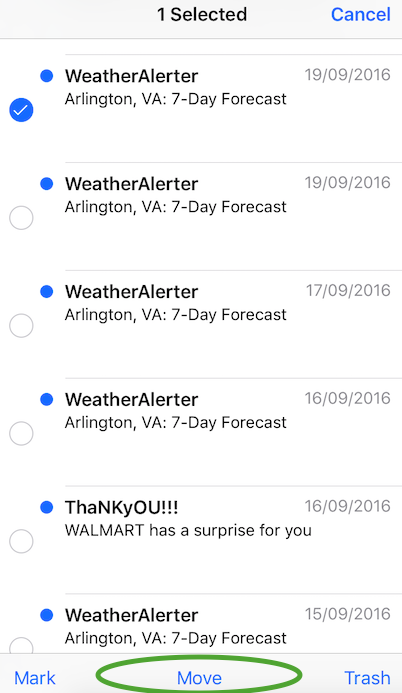 Step 3. Uncheck the email you selected but keep holding the Move button.
Step 4. Release Move button and tap Trash to move all Inbox emails to Trash box.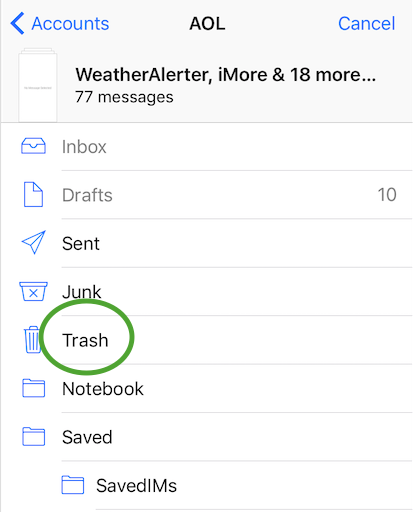 Step 5. Go to Trash box, tap Edit on the top right corner and delete all emails by tapping "Delete All" on the bottom right of the screen.
---
Generally, you can successfully trash all emails in your iOS Mail app by following this tutorial. If you can't, be free to comment for help.  And we'd like to discuss on this topic to find another way to make it.