If you've ever lost important files on your Android mobile device, then you understand how frustrating it can be. Things could even get worse if the files were not backed up.
Different things can cause data loss on your Android device. Getting back lost files can sometimes be tedious. However, now it does not have to be, because there are programs that provide fast and simple ways to recover your lost files.
What to Consider on Choosing One Quality Android Data Recovery App for Windows
You are probably thinking, "I will save myself some time and get the first recovery app I come across." This is a common mistake because getting the right recovery software for android mobile requires you to make some considerations. Let's take a look at some of the things you have to consider on choosing one best Android recovery for Windows.
1. Compatibility for Windows OS and Android OS
This is a very crucial factor because getting software that is not compatible with your Windows system will be a waste of time and money. Ensure that the software you are getting will work correctly on your PC. Of course, perfect android recovery apps like Wondershare Dr.Fone, are always compatible with the popular operating system like Windows 10, Windows 8, 7 and even the Mac.
2. Supported android data types
Another thing to take note of is the file format the recovery tool supports.  The professional dara recover software is able to retrieve a variety of file format, including photos, messages, call history, contacts, etc.
But some data recovery software don't support some file formats. So you should check whether your selected Android data recovery programs are capable of retrieving the format that you want to get back. This knowledge will save you a lot of trouble, as you won't be wasting your time recovering files you will not be able to use.
3. Useful features and solutions
More features mean more solutions for you. This makes sense because there are different ways files could be lost, so it is essential that your file recovery software has many features. A top data recovery software for android should be able to recover files that have been deleted from the recycle bin or system crashed. The bottom line is, it is smart to go for a software offering you more features.
4. Easy to use with simple interface
Think about it, do you want to rack your brain while using a recovery app especially after the mental stress from losing your files? Your answer is probably no, so you should get an app that is easy to use and understand. A recovery app that has a user-friendly interface and comes with a guide is an excellent choice.
Top 3 Best Android Data Recovery Software for PC
To get the best android recovery, we've reviewed all the software we can access and then put together these 3 top ones below to help you recover lost or deleted files on your Android mobile device. All you have to do is get the app and install it on your PC, and after that, you won't have to worry about losing your data again.
1. Wondershare Dr.Fone Recover (Android Data Recovery) – Windows Version
Wonderhare Dr.Fone for Android is a top file recovery software for Android devices, and it offers you a fast and reliable recovery process. This app is compatible with all Windows computers, and it supports a wide range of Android devices such as Samsung Galaxy and LG. It also supports different file formats, so you do not have to worry about the compatibility.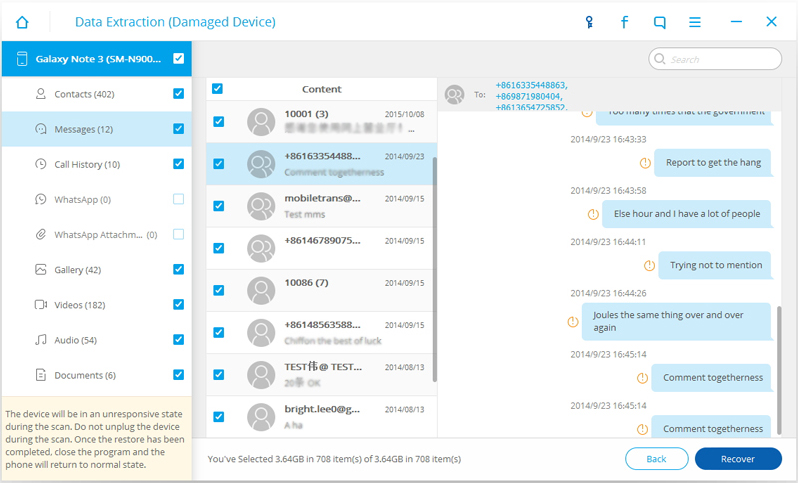 Although you have to pay a fee to use this software, the features it offers and its efficiency make it worth the cost.
2. MyJad Android Data Recovery – Windows version
MyJad Android Data Recovery is another excellent choice. You can use this app to recover your pictures, videos, contacts, and other files on your device. The impressive speed and efficiency make it popular among users, and it is compatible with Windows also, just like Dr.Fone.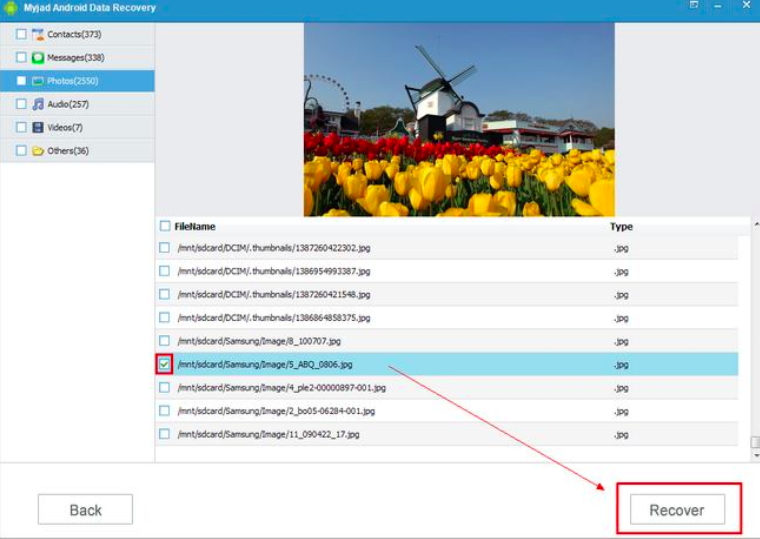 It gets better; you can even preview the files before recovery. This makes it easier to choose the files to recover. However, you will have to pay a fee to use this software. The app has a user-friendly interface, and it comes with a "help" function. This gives you an enjoyable experience.
3. Gihosoft Android Data Recovery for Windows
This is another top data recovery software for Android. You can recover your lost files without breaking a sweat. You can install this software on your Windows computer, and it supports many Android devices.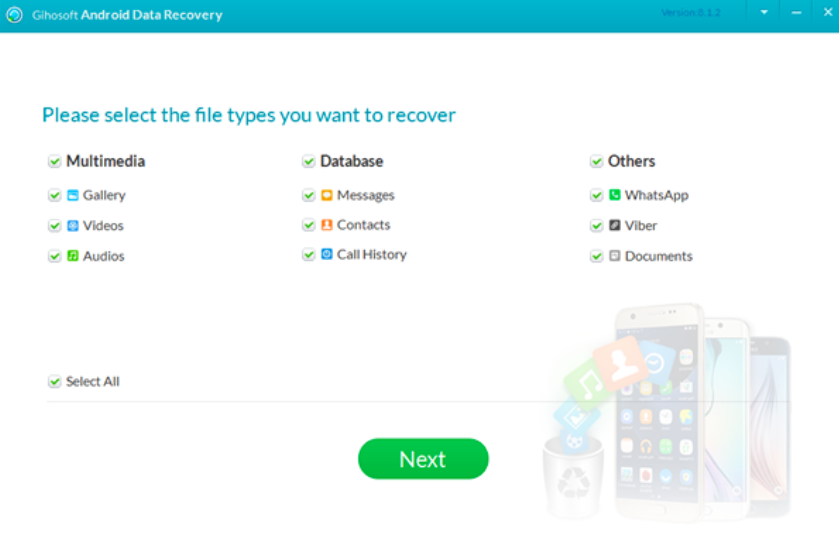 If you are looking for a straightforward way to get back your lost data, then the Gihosoft Data recovery tool is an excellent choice. One drawback to using this app is the fact that the scanning speed is a bit slow, though this should not be a deal breaker as its user-friendly interface and efficiency shine through.
Conclusion
Losing a vital file on your phone can be such a kicker. Some files are just difficult to get back once you lose them. So, how do you deal with this situation? Using a good recovery app, you can get back your lost files, so it makes sense to get a quality data recovery tool for your Android phone and tablets. Surely, maybe it's time for you to get used to backing up your Android to somewhere, like External Drive or Cloud storage service.