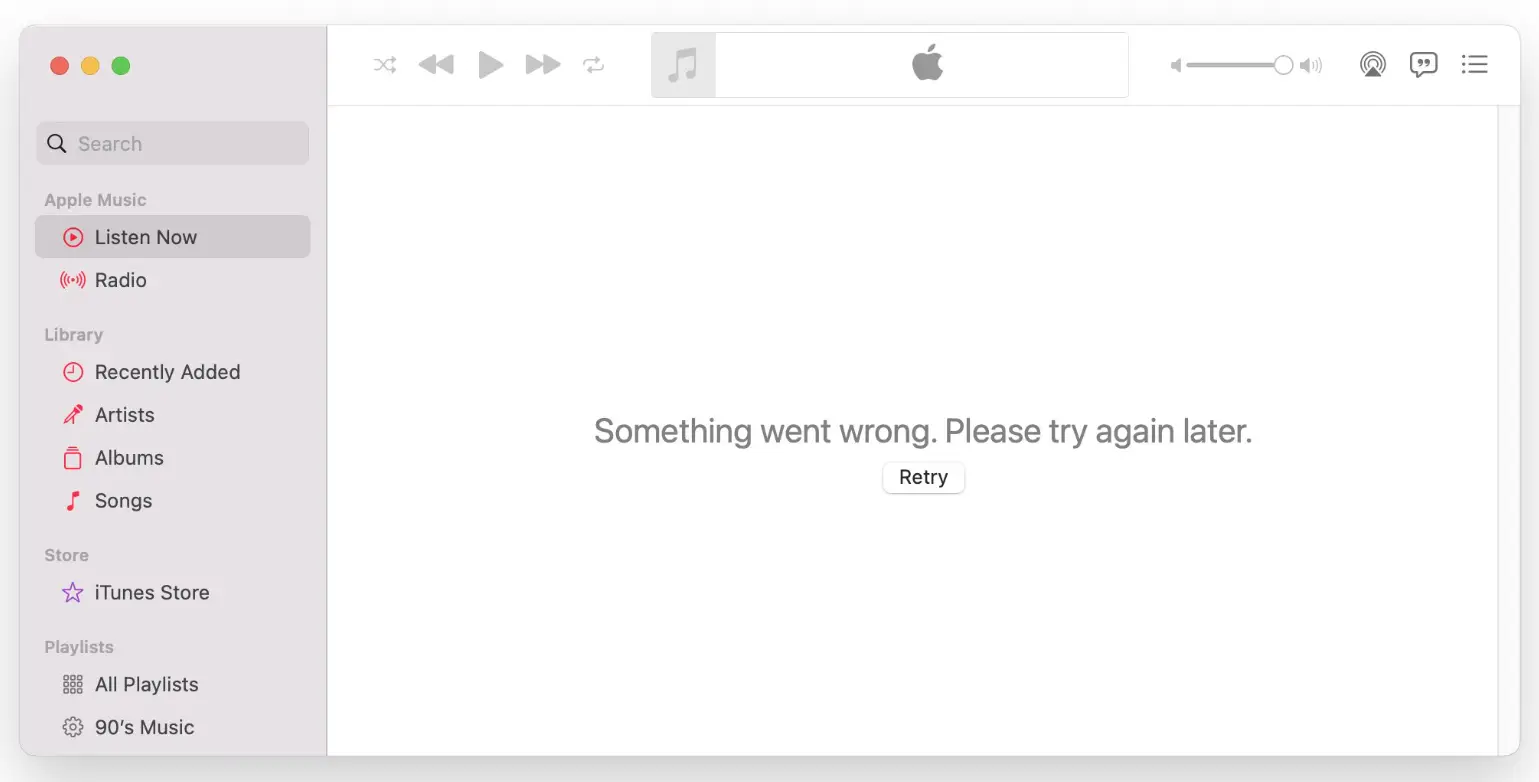 When you try to use Apple Music to play your favorite songs on your MacBook, you may encounter this confusing error, which appears with the message "Something Went Wrong. Try Again Later". Reportedly, this error also happens on iPhone and iPad stopping you from listening to Apple music.
So what can you do to fix it? Just continue reading this post to get the answers.
Why Do You Get This Apple Music Error Message?
From the error message words, the Apple Music app actually cannot detect what is the exact cause, or there are different causes which may lead to this error. Therefore the error message contains the word "something".
According to the user's words, the causes to this Music error would be:
Apple Music Server accidentally went down.
Apple Device System Bug or Temporarily Error.
Unstable Network.
How to Fix "Something Went Wrong" Error on Mac Music App?
After the analysis of the reasons, there are the below solutions you can try to fix this Apple Music not working problem on your Mac. And these fixes may also apply to iPhone and iPad.
1. Try Common Fixes.
If you get any system or app errors on your Apple devices, typically, there are some common fixes you can try, including restarting the app, checking the network and restarting your device.
Therefore, if you get the "Something Went Wrong" pop up error on your Mac, you can apply all of these methods to see whether they work.
2. Check Apple Music Server.
You will be unable to access online media resources if Apple Music server is down or outage. Apple Inc doesn't want the Music server down and neither do the users. However, it always happens several times every year.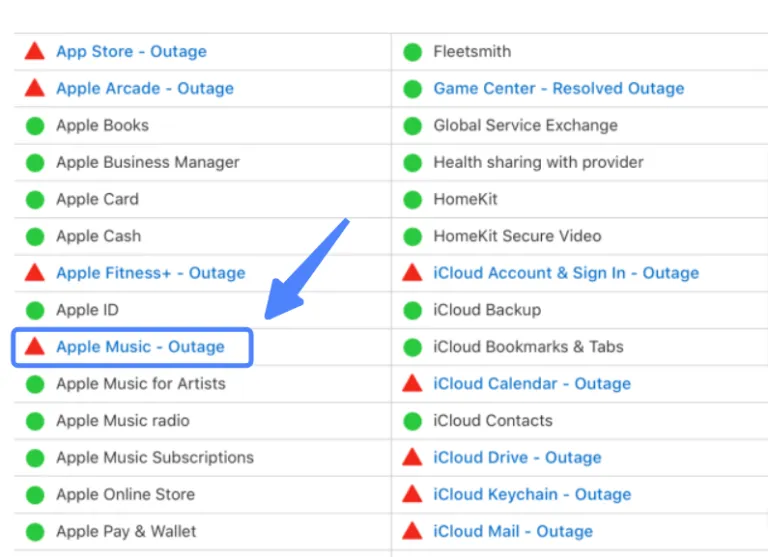 Typically, Apple will quickly debug the issue and fix the server problem if there is. To check whether it is the cause, you can visit this link: https://www.apple.com/support/systemstatus/
3. Get The Latest Software Update
Certainly,  Apple Music, as one of the important apps for Apple device OS, should be stable. But there may be something wrong with the code of the Mac operating system. To correct the code, you may have to wait for the next update. Of course, it would help if you can report this directly to Apple Support.
If you've tried all methods above and there is a newer update you can upgrade, then just do it since some users have reported it worked after updating Mac to macOS 12.5. So this may be helpful sometime.