Although Instant Massagers like Skype and WhatsApp become some popular tools people use to chat with family and friends, traditional SMS still plays an important role in communication, no matter on Android phone or an iOS one.
When changing your old iPhone to new Android phone, such as Galaxy S7, you may like to move contacts and some important text messages history to new phone. But migrating messages to new phone seems not that easy as you transfer contacts. And if you have read the tutorial at TomGuide, you will know how complicated it is to move messages (TomGuide wrote a free guide with 20 steps to finish transferring messages from iPhone to Android).
So how to move messages between two phones in a simple way? There are some best iPhone transfer apps that you can use. And in this guide, we talk about one of them – MobileTrans, and we'll use it to transfer text messages from iPhone to Android within 3 simple steps. Before we start transfer, let's download it first. (Notice that this app is not free, but offers you free trial)
3 Steps to Transfer Text Messages from iPhone to Samsung Galaxy S7
This is an example that shows you how to transfer data from iPhone 7 to Galaxy S7 with MobileTrans , and if you are using iPhone 6, iPhone 5s or old 4th generation, the steps also works.
Step 1
Run MobileTrans on your computer, go to Phone to Phone Transfer and click Start.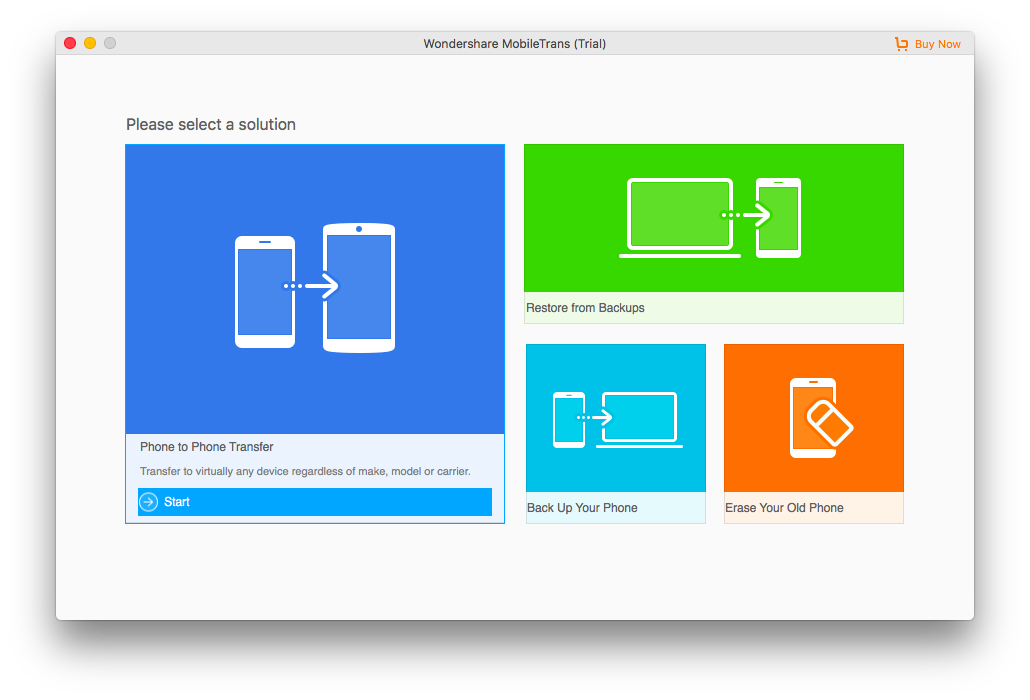 Step 2
Connect both of your iPhone 5 and Galaxy S7 to computer via data cables, and let this tool load data on your devices.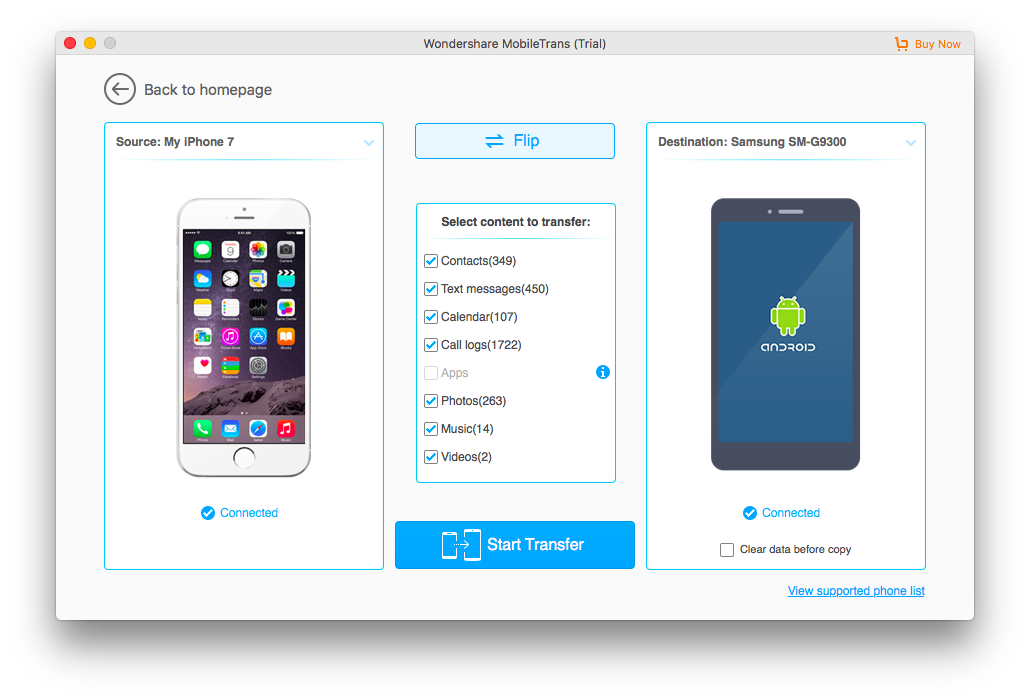 Step 3
Select only Text messages, and click Start Transfer to copy text messages from iPhone to Samsung phone.